SHELL: Thermotron heat reflective fabric & Smooth Grain LeatherShield Palm

INSULATION: Primaloft-130g, Polygiene Odor Control inner glove

FEATURES: Toaster Construction, AquaGuard lock-down zipper, quick release strap, Fleece storm cuff, Touch Screen compatible inner glove fingertip & thumb Swany SpeedDraw System
30 DAY RETURNS:
Our hassle-free 30-Day Money Back Guarantee is designed to give you peace of mind.
Changed your mind? If you're not delighted with your purchase, you can return a product within 30 days and we will happily refund the purchase price.
It's easy to return a product:
Log into your account to initiate a return
We email you instructions for returning your product.
Ship your unused product, in its original packaging, to the address identified in our email.
REFUNDS, CREDIT AND BALANCES DUE.
As soon as we receive your return and it is processed, we will notify you via email. Your credit card should be credited within 10 business days of the time that you receive the email. The return credit should be reflected on your statement within one or two billing periods, depending on your financial institutions billing cycle. 
Please note:
Original delivery fees are refunded only if returns are for defective products, products that were not described accurately, or incorrect orders.
You are responsible for shipping the products back to us. We recommend using a trackable shipping method.
Individual products may be excluded from this guarantee. Check the product description before you place your order. Any product that is listed in specials is non-returnable.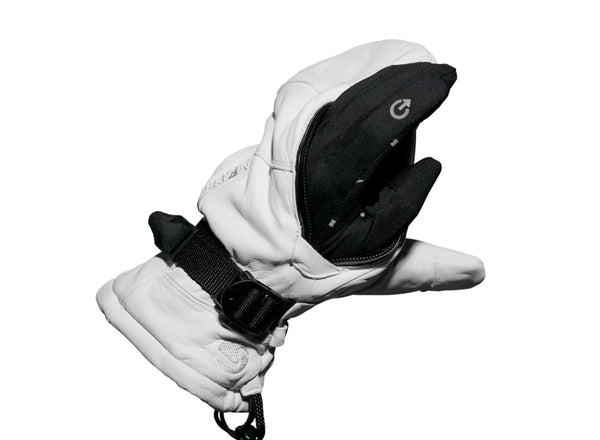 TOASTER CONSTRUCTION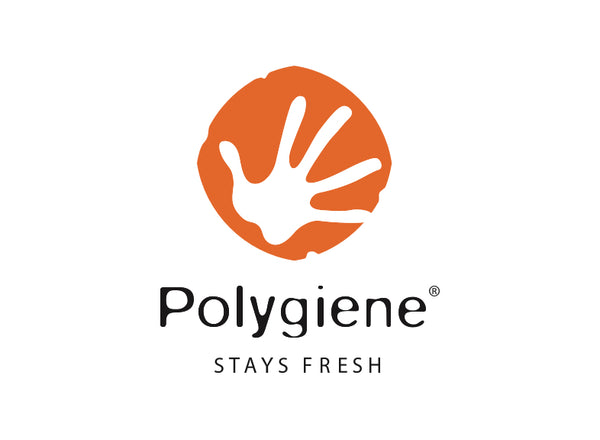 POLYGIENE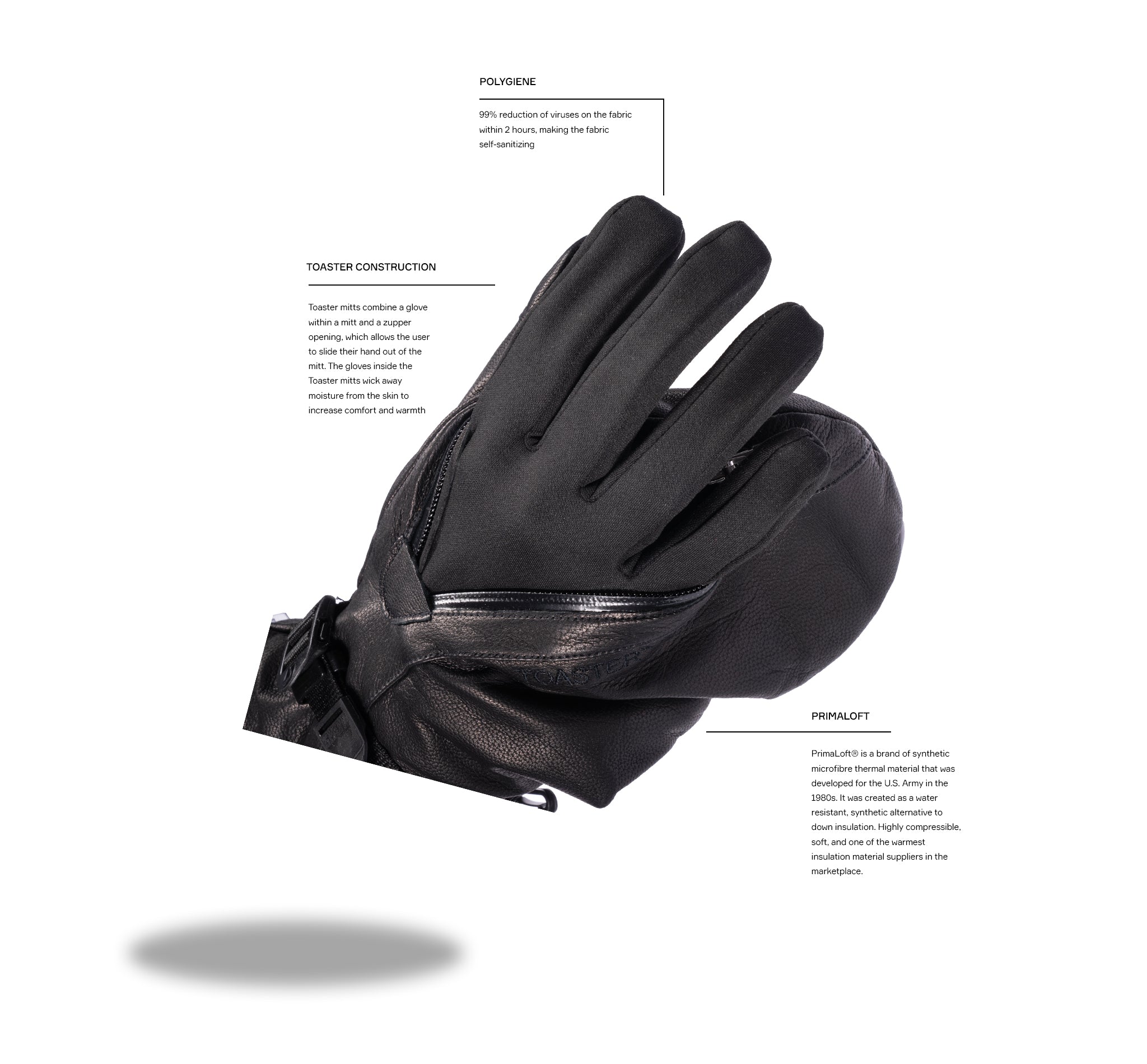 It's what's inside that matters.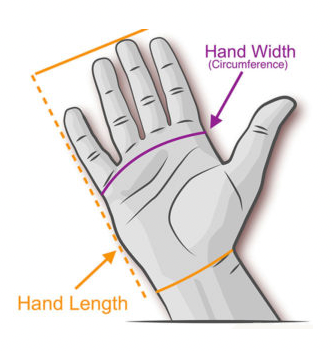 To find out your glove size, measure (in inches) around your hand with a tape measure across your palm. You should use your dominant hand, the right if you are right-handed, and the left if you are left-handed.
| | Small | Medium | Large | X Large | XX Large |
| --- | --- | --- | --- | --- | --- |
| Men | 7.5-8 | 8.5-9 | 9.5 | 10.5-11 | 11.5+ |
| Women | 6-6.5 | 7-7.5 | 8+ | - | - |
Love these mittens
I wear these mittens all the time during the winter. My fingers get cold easily, but I like to ski - down hill and cross country. In Minnesota that means in VERY cold weather. I like the inner glove that allows me to zip out my fingers for dexterity without freezing, and also that it allows for mitten warmers in sub zero weather. No need to have cold hands anymore!
FINALLY WARM MITTENS
These mittens keep my hands warm and dry like no other. Ive even tried battery warmed mittens. The top zipper allows your entire hand to come out with the glove lining on so you can use phone, grab chapstick etc. Very Happy with my purchase.
Not as good as they used to be
I've been wearing the Toaster for years, I've had several pairs. However, it seems like they are made differently now and the quality has definitely slipped. The inner liner is oddly large compared to the shell. Also, the liner became really piled, sloppy and stretched after 5 ski days. This made the touch screen fingertips useless. Please make them like you used to!
New Swany Toaster mitts
Great gloves, sizing is right on! Very warm for my fingers but my thumb is a bit cold. Only negative is the inner glove is too big! The glove material is stretchy so could be made with fingers not so long. Great in moist conditions on the hill, dry!
These mitts are my fourth pair of Swany Toasters, continue to love them!
Great gloves!
My hands are warm! Yay!!!!