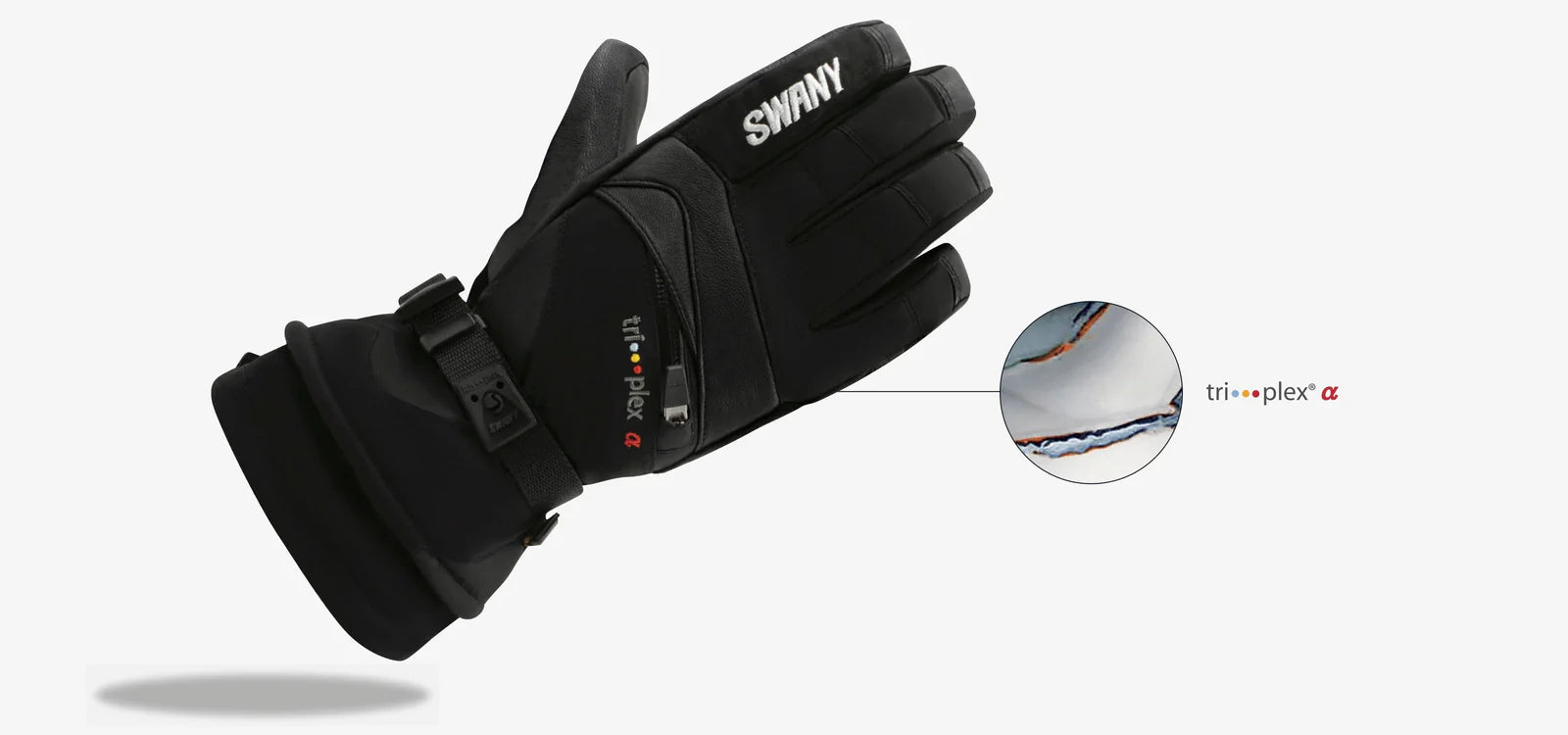 Triplex Alpha
Triplex Alpha insualtion system is a combination of different weights of PrimaLoft Gold Insulation with Cross Core Aerogel technology that provides over 30-50% more warmth than standard Primaloft Gold insulation. Contains over 35% recycled content. Triplex alpha insulation is thicker on the back of the hand for warmth, thinner on the palm side and flexible insulation on the forchettes for greater dexterity. With added Dryfinger ll membrane and a performance lining, this combination makes the Triplex Alpha system extremely warm, waterproof, very breathable and comfortable for all your winter outdoor performance activities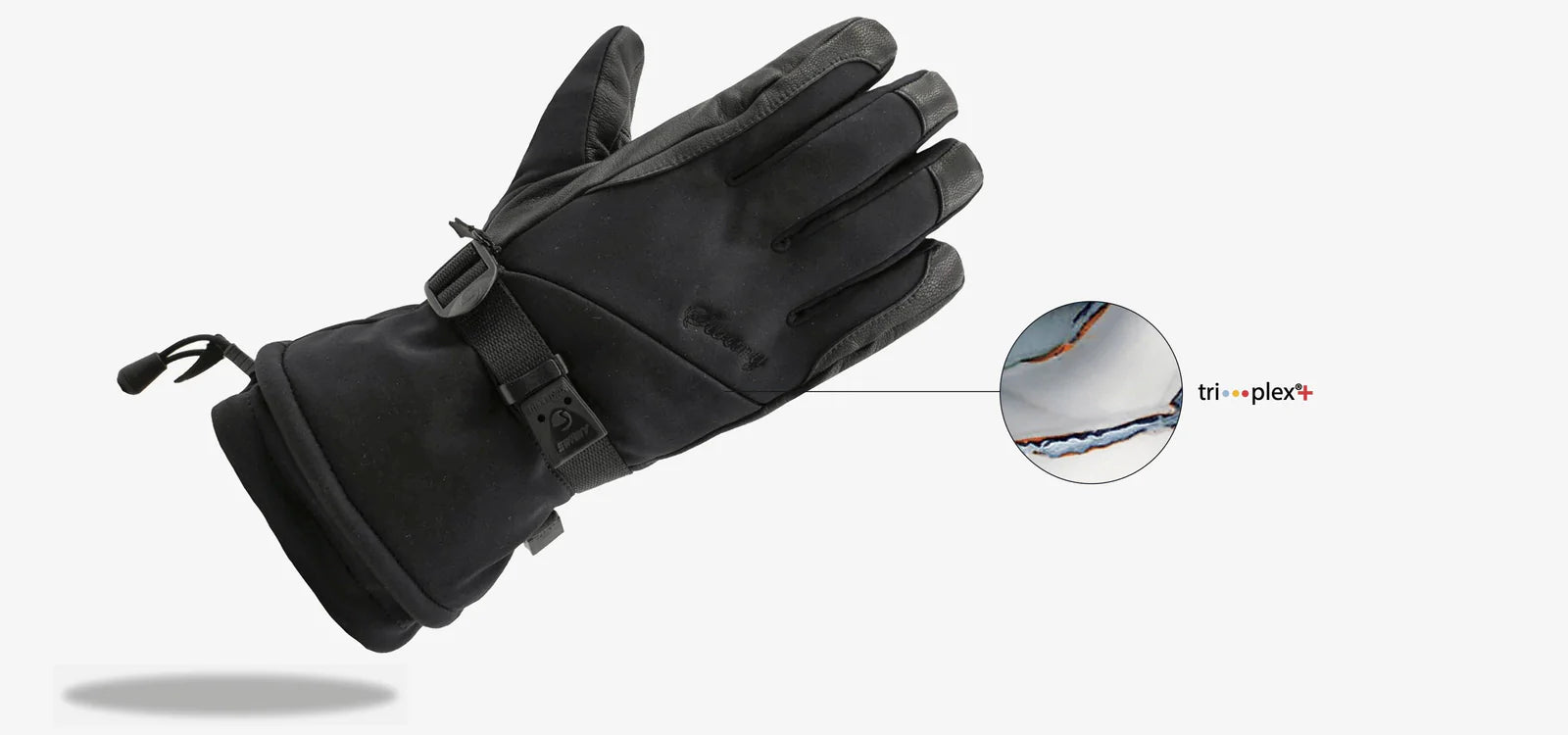 TRIPLEX +
Triplex + insulation system combines three different weights of premium Thermolite. Thicker on the back of the hand for warmth, thinner on the palm side and flexible insulation on the forchettes for greater dexterity With added Dryfinger Reflection membrane for extra warmth and performance lining, this combination makes Triplex extremely warm, breathable and confortable for all your winter outdoor activities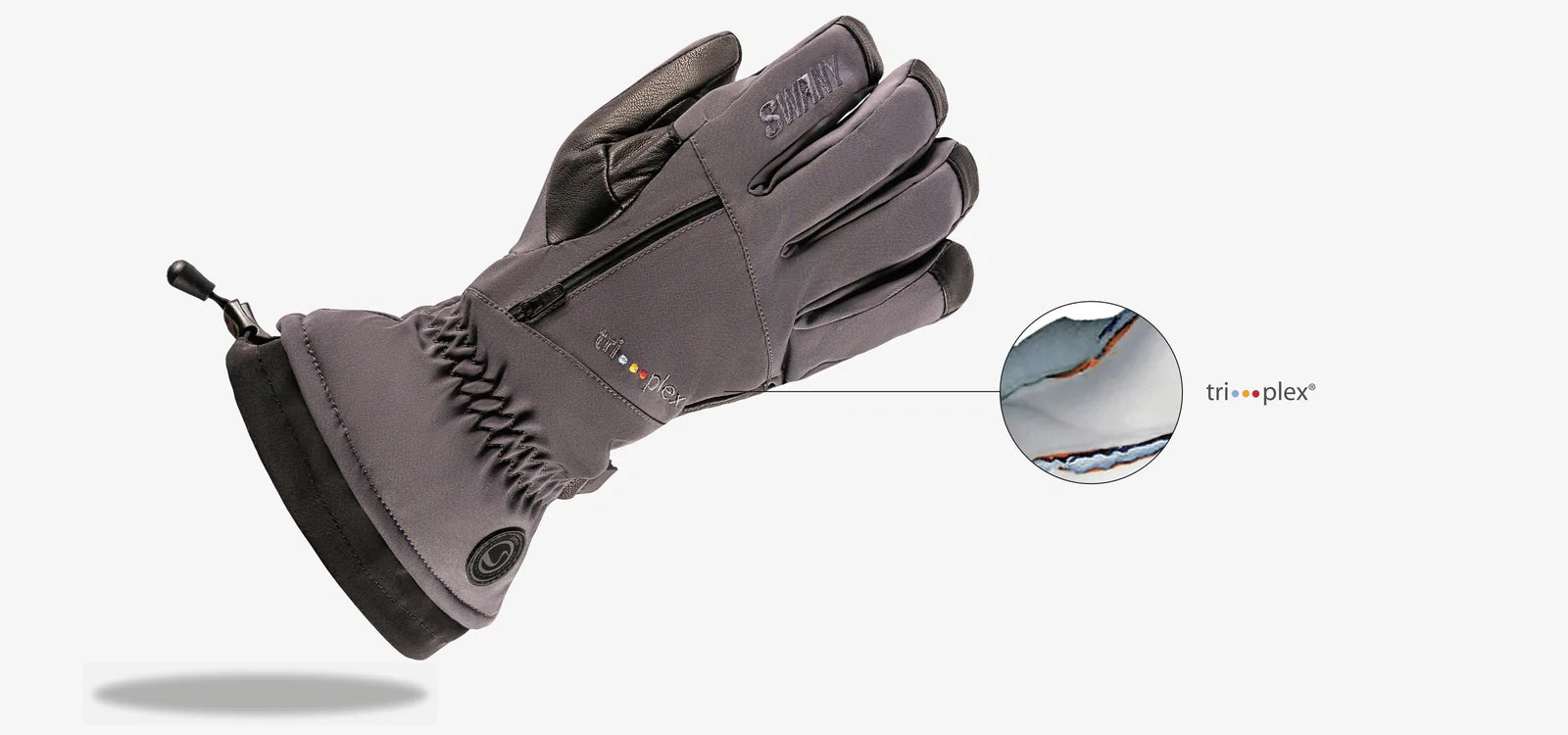 Triplex
Triplex insulation system combines three different weights of premium Thermolite. Thicker on the back of the hand for warmth, thinner on the palm side and flexible insulaltion on the forchettes for greater dexterity With added Dryfinger membrane and performance lining, this combination makes Triplex very warm, breathable and confortable for all your winter outdoor activities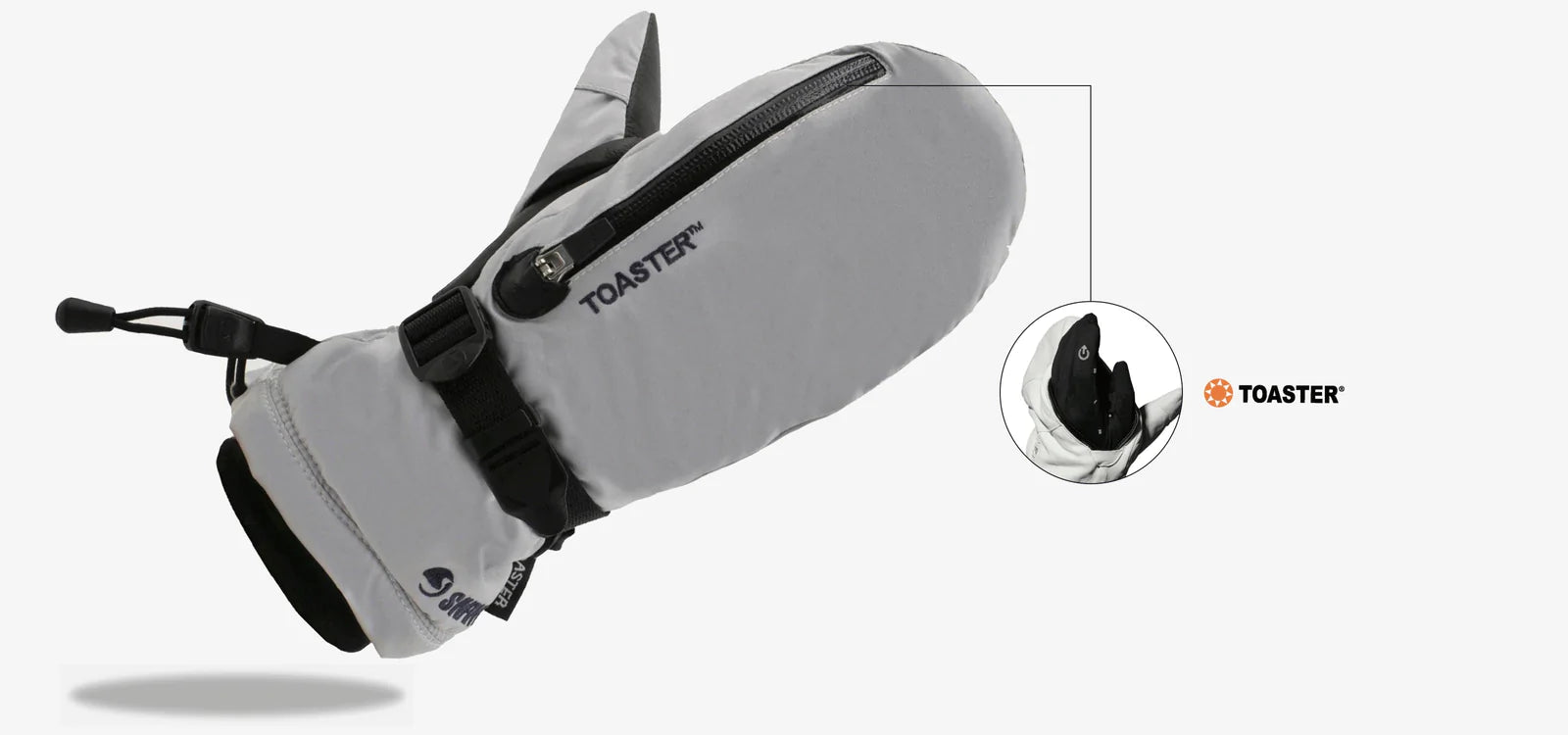 Toaster
Toaster technology is a glove within a mitt. Originally invented for NASA and the military for Arctic expeditions. Open the zipper to access the use of your fingers, or insert a hand warmer for extra warmth. Can also use open zipper for venting When used with a hand warmer, Toaster is one of the warmest mitts on the market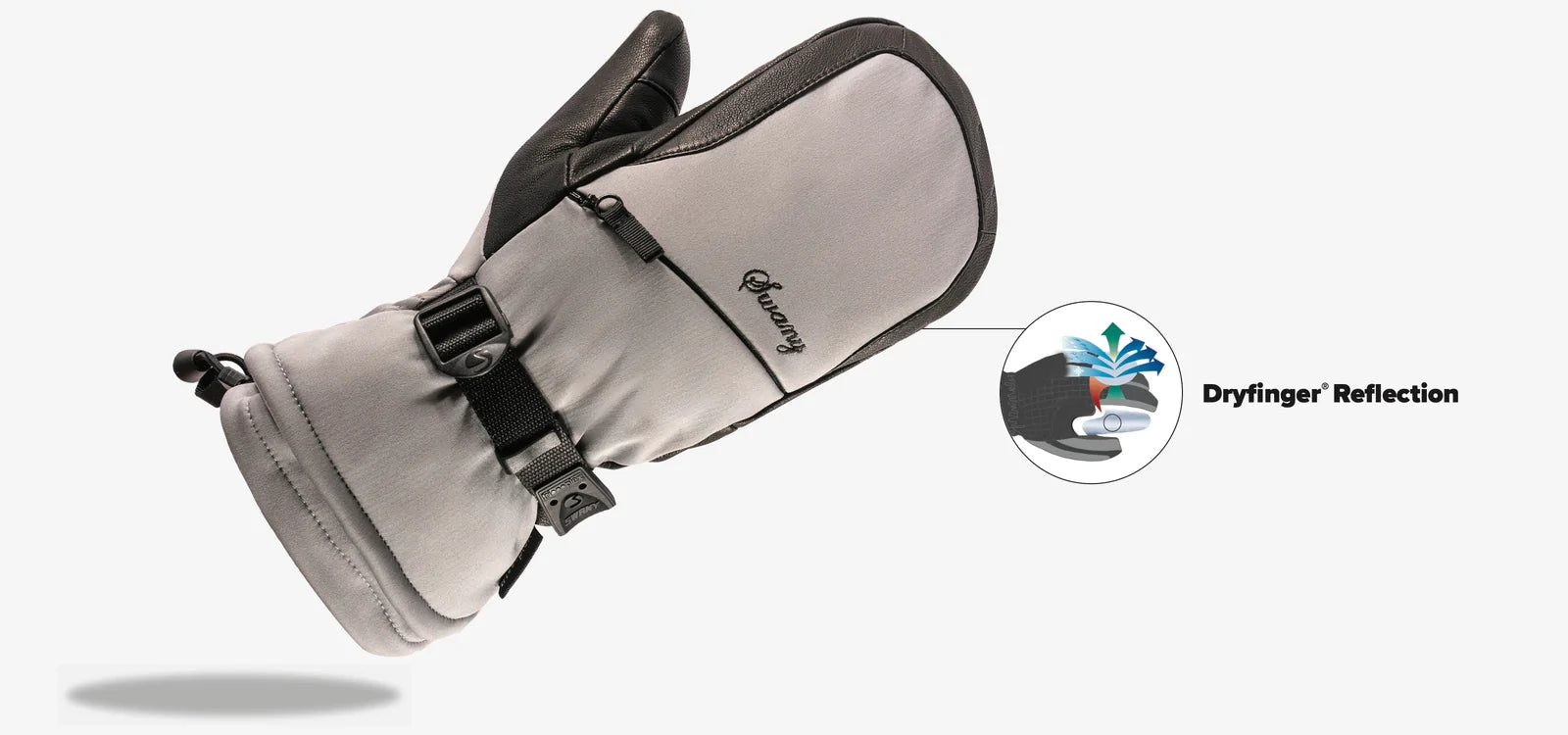 Dryfinger Reflection
DRYFINGER ll monolithic membrane insert on the palm side with an alumn heat reflecting shield on the back of the hand for extra warmth. 100% waterproof on whole hand, with great breathability and mositure wicking on the palm side.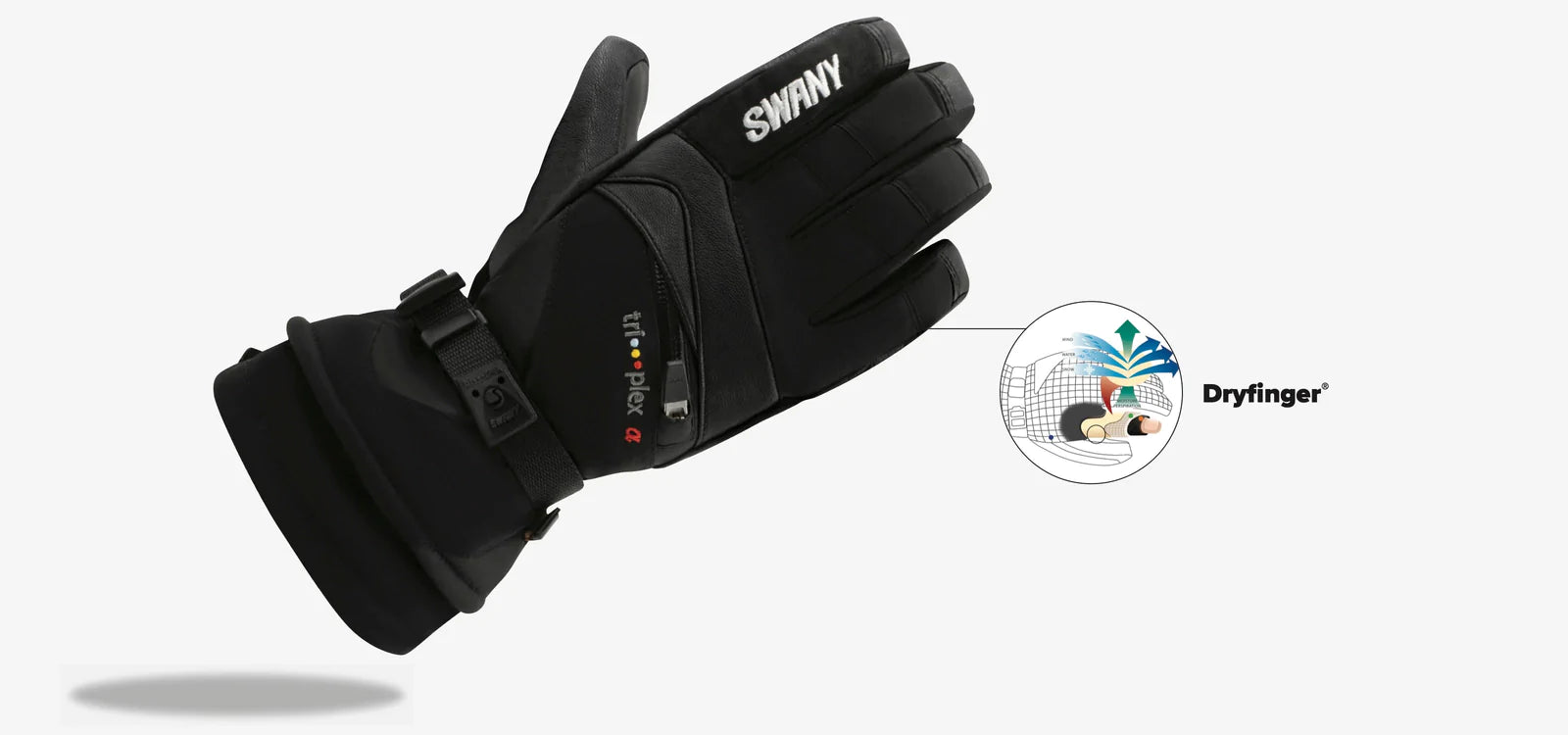 Dryfinger
DRYFINGER is a 100% waterproof membrane insert with good breathability through vapor transmission. Your hands are kept comfortable and dry throughout the day
Flexor
Flexor is a patented knuckle joint with single seam construction developed for NASA. Flexor construction improves the warmth and durability of a glove by 30-50%
Aerodyne
Aerodyne is designed and crafted by Swany to fit your hand the most natural way possible with the closest fit without compressing the insualtion. Aerodyne construction enhances your grip with less stress points for improved comfort and durability.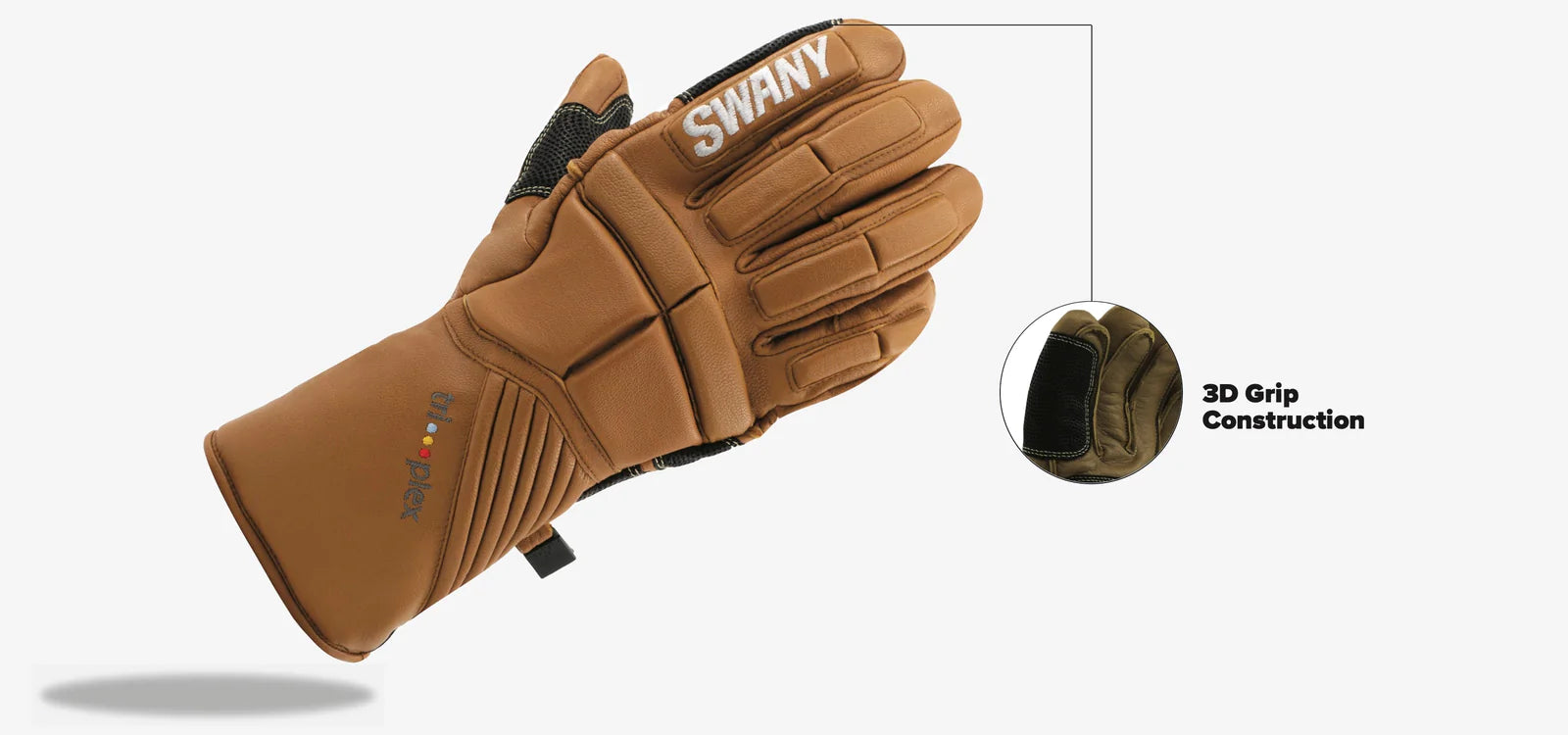 3D Grip Construction
3D Grip is designed and crafted by Swany, this new construction technique for gloves mimics the natural grip of a hand. Molded and formed to fit your hand for the best dexterity and flexibilty, while also increasing durability. 3D Grip is incredibly comfortable and assists in reducing hand fatigue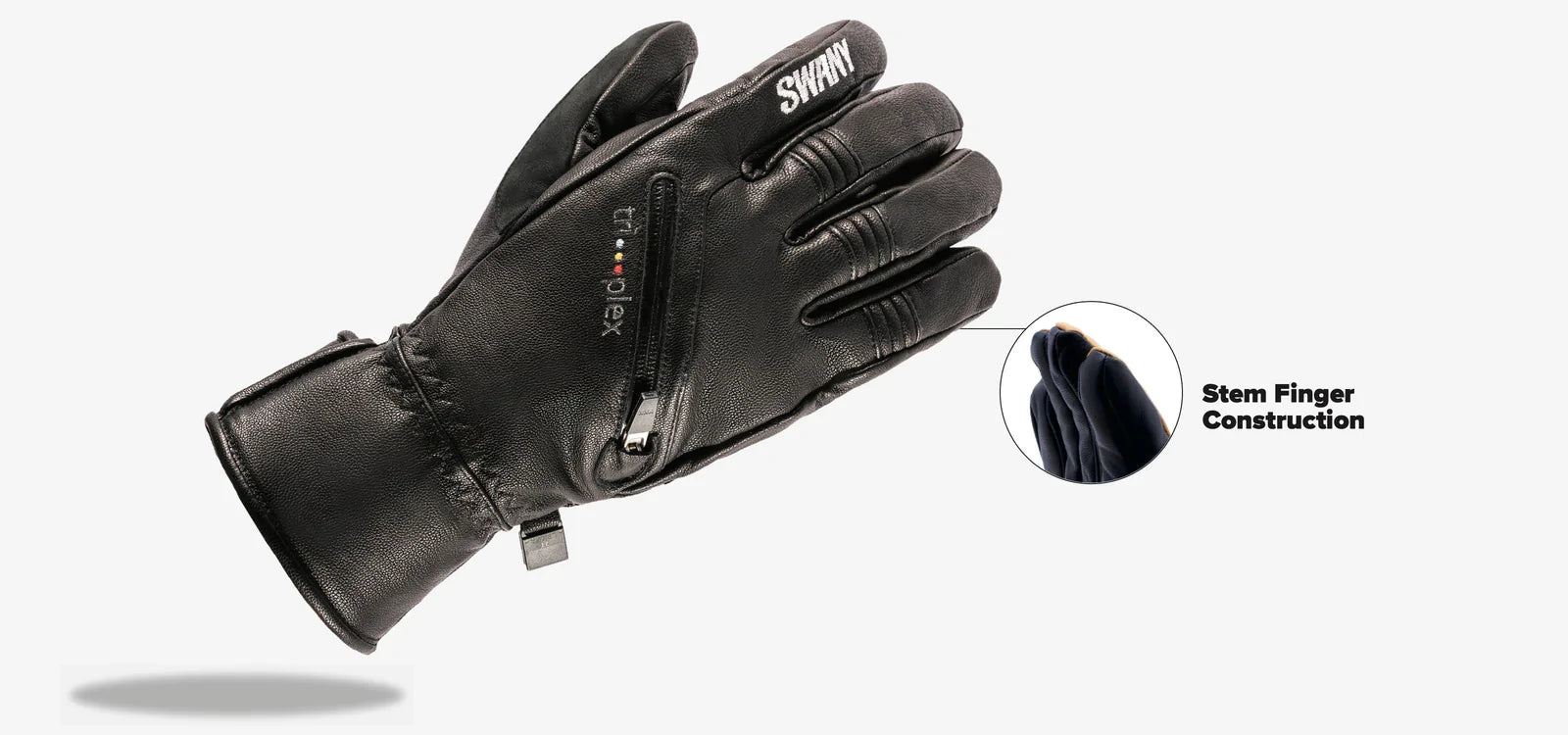 stem finger construction
Stem Finger is designed and crafted by Swany for the most natural fit and comfort. Stem finger construction creates a small amount of space at the fingertips to trap air and reduce insulation compression so your finger tips stay warmer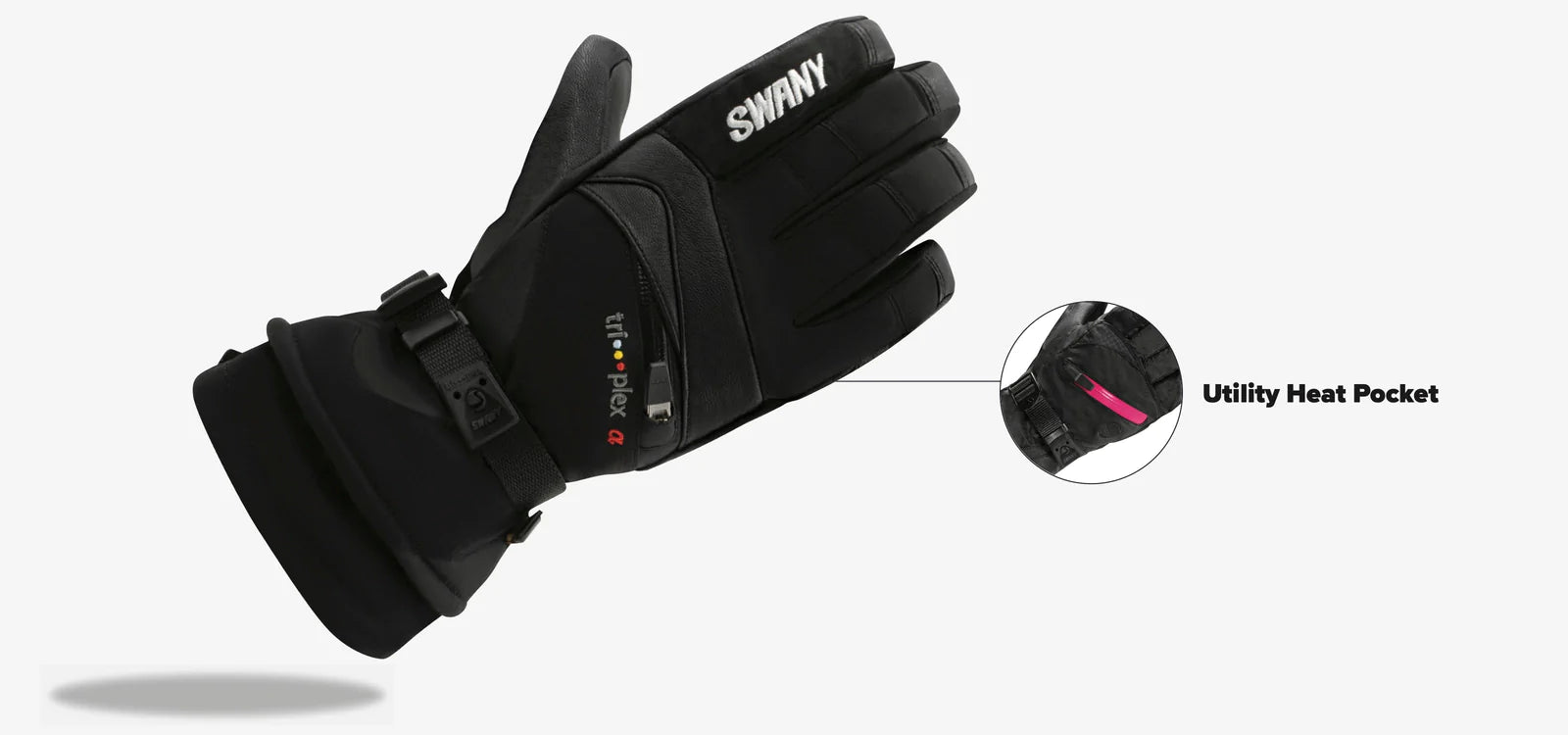 UTILITY HEAT POCKET
A Swany original design. Open the zipper to insert a hand warmer in the pocket for extra warmth, or leave open to vent. You can also store small personal items in the pocket too.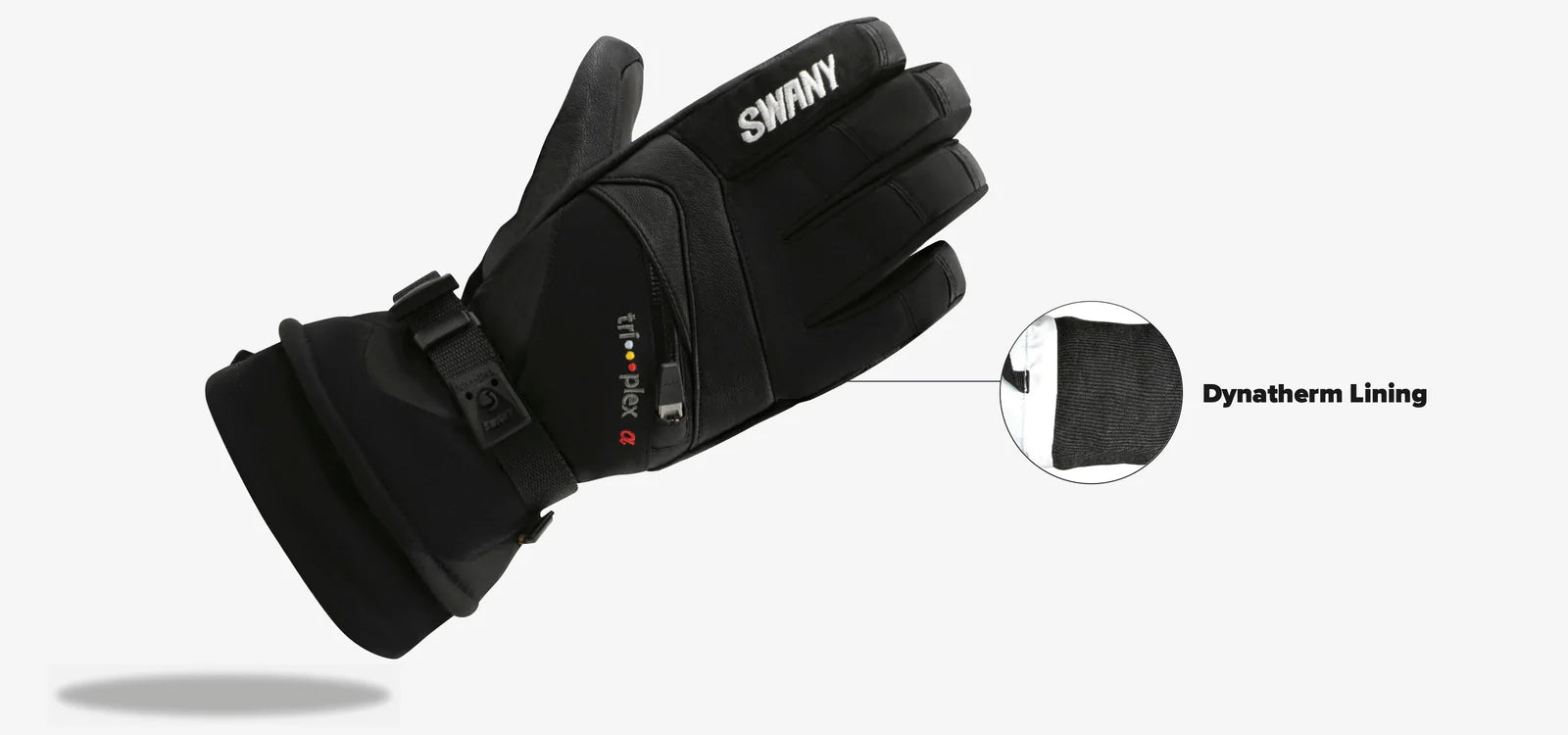 Dyna-therm LINING
Dyna-therm is a high performance fabric used in the lining of gloves. Dyna-Therm wicks mositure and dries rapidly, and at the same time generates heat through your perspiration. Incredibly soft to the touch, hypoallergenic and anti-microbial.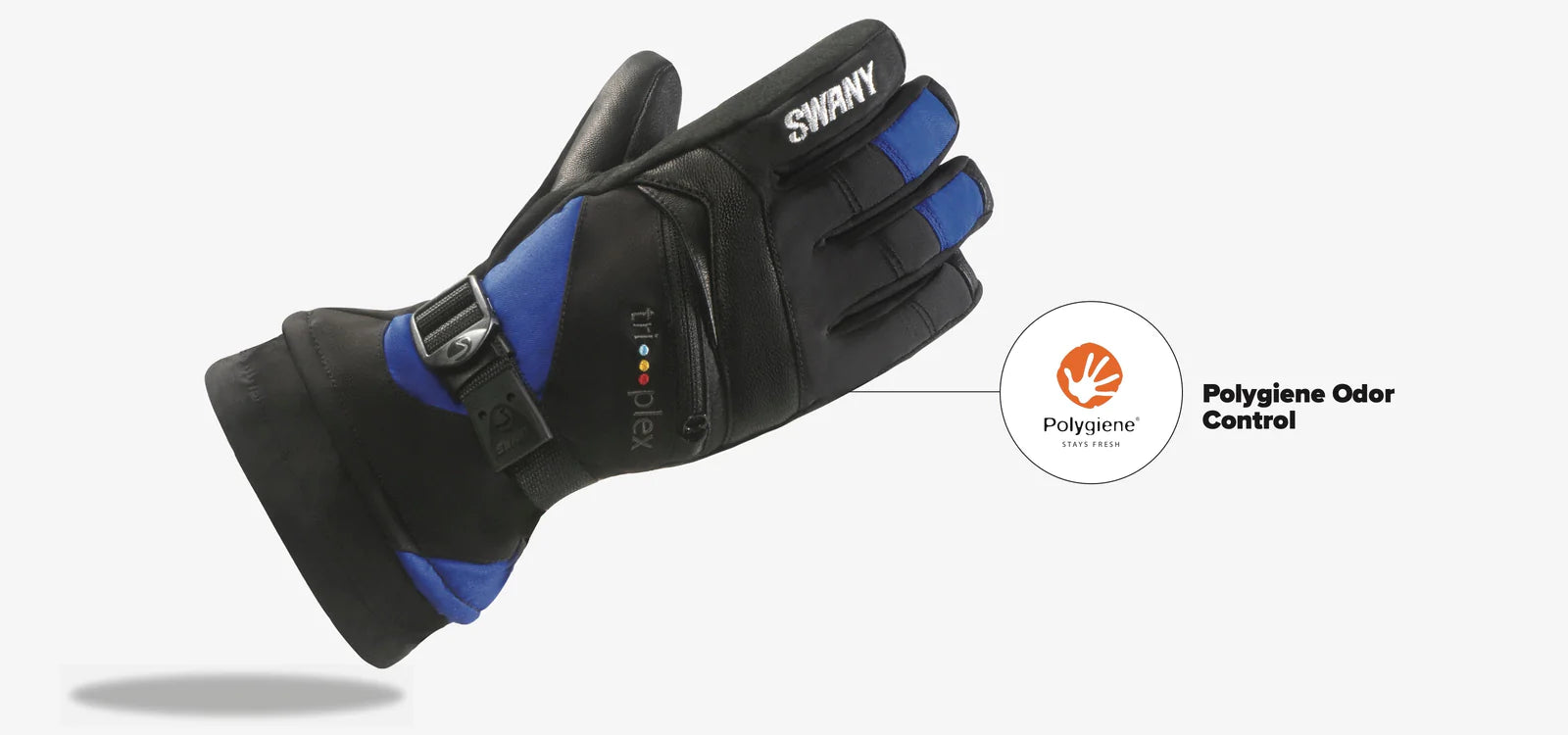 Polygiene odor control
Polygiene odor control is a permanent treatment added to glove linings. The silver salt (AgCl, silver chloride) in Polygiene inhibits and guards against the growth of odors from microbes such as bacteria, fungus and mildew. Feel fresh all day, every day, for the life of your glove. Wear More. Wash Less®, PolyGeine is recycleable and bluesign®approved.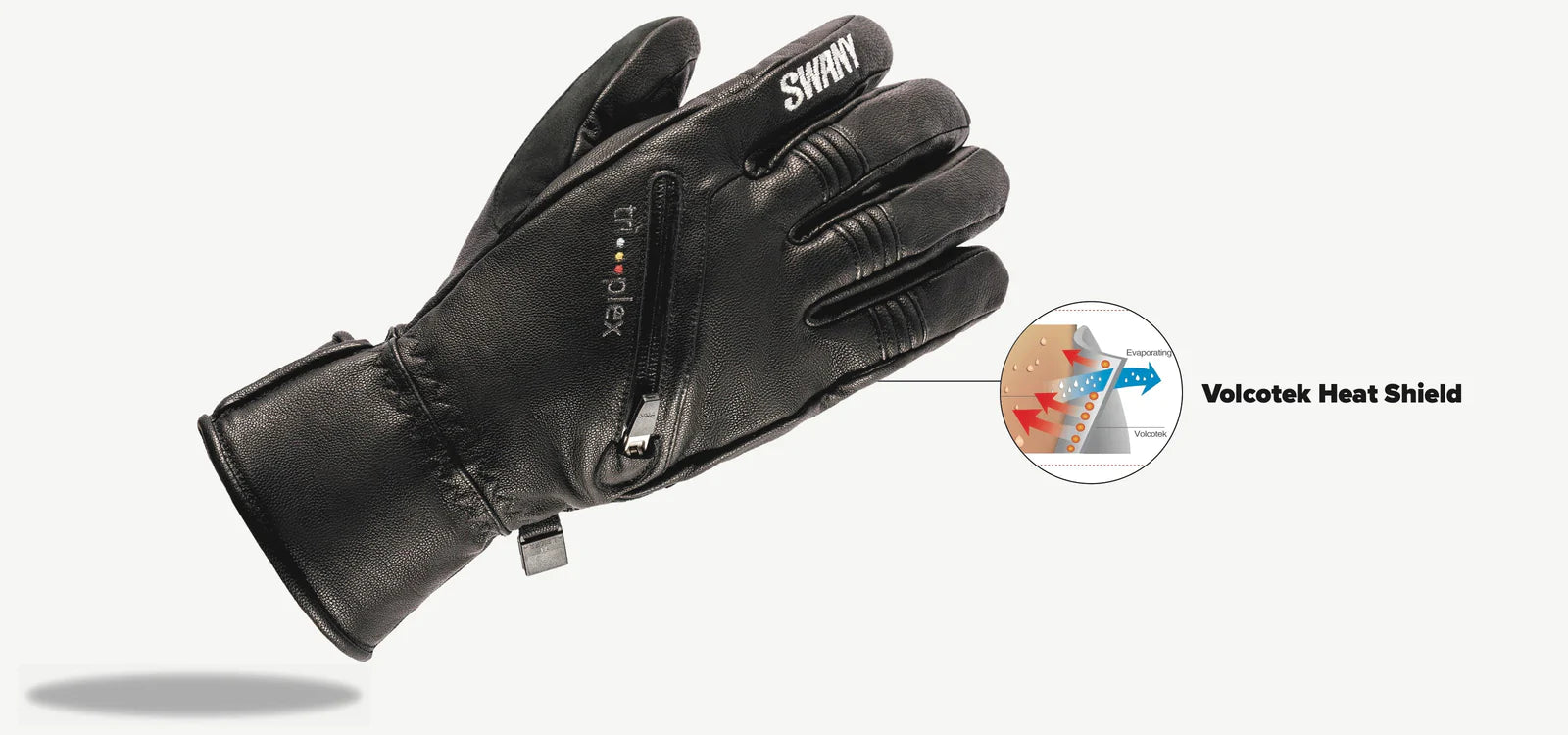 Volcotek breathable heat shield
Volcotek breathable heat shield is placed inside on the back of the hand. It absorbs the far infrared to promote blood circulation for increased body temperature, thereby keeping you warmer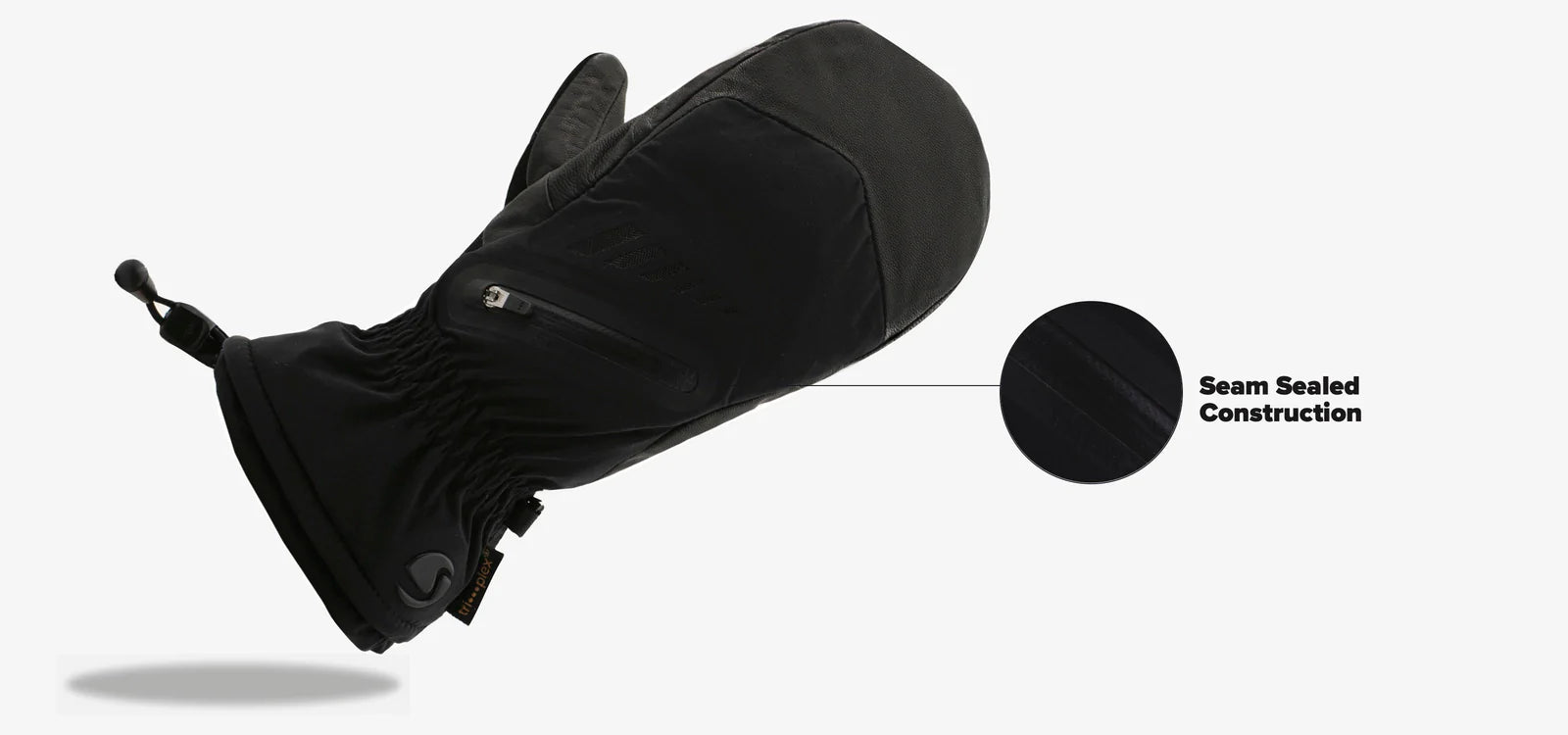 seam sealed construction
Using 100% waterproof/breathable fabric and micro sealing all seams (just like a jacket) for a completely dry outshell with great dexterity and flexibility without the use of a membrane insert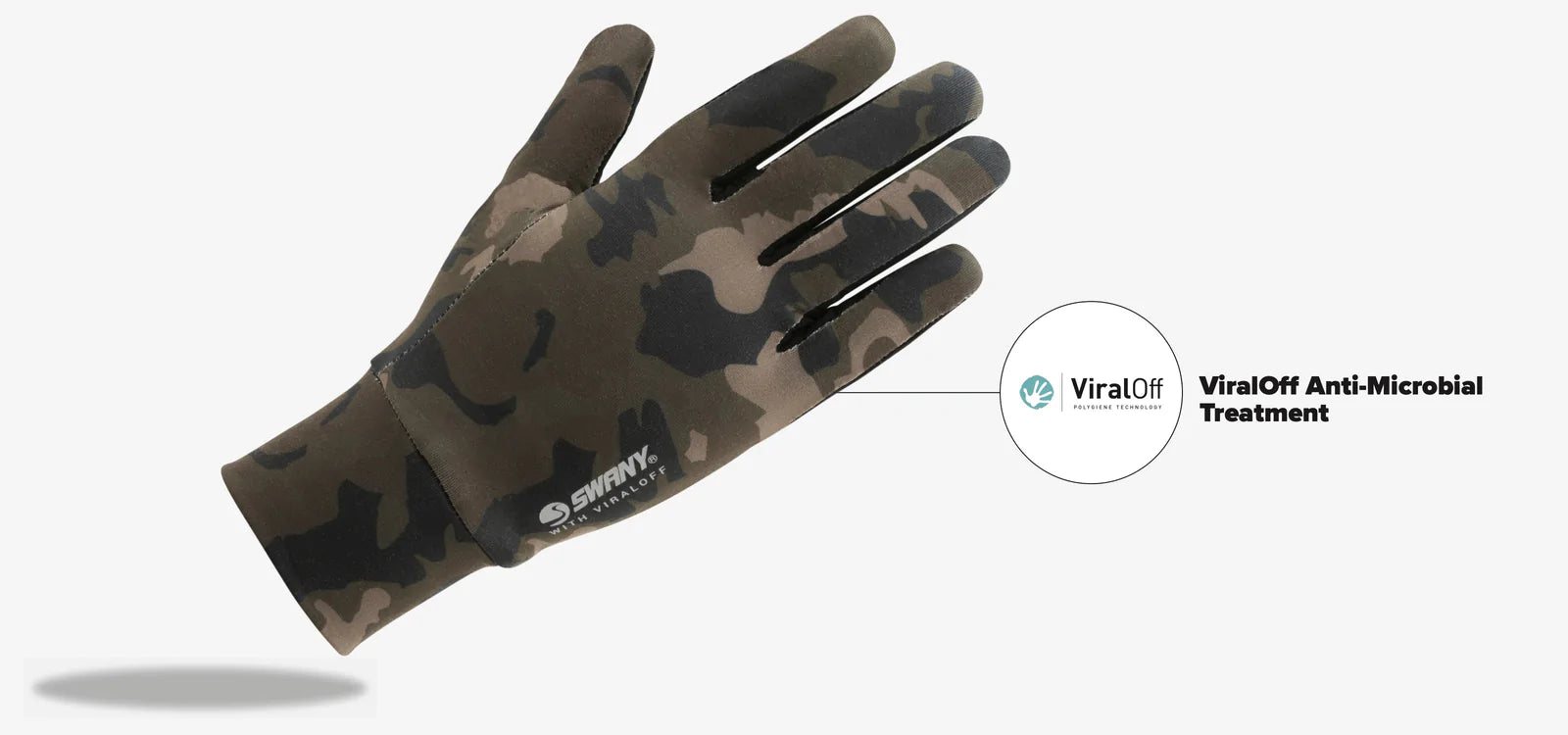 ViralOff anti-microbial treatment
ViralOff is an anti-microbial treatment added to the textiles to protect the product from contamination. It reduces 99% of viruses and bacterias on the fabric within 2 hours. As an added benefit, the ViralOff treatment does not absorb body odors, helping the fabric to stay fresh. Less washing is required, which means less maintenance and a product that's better for the environment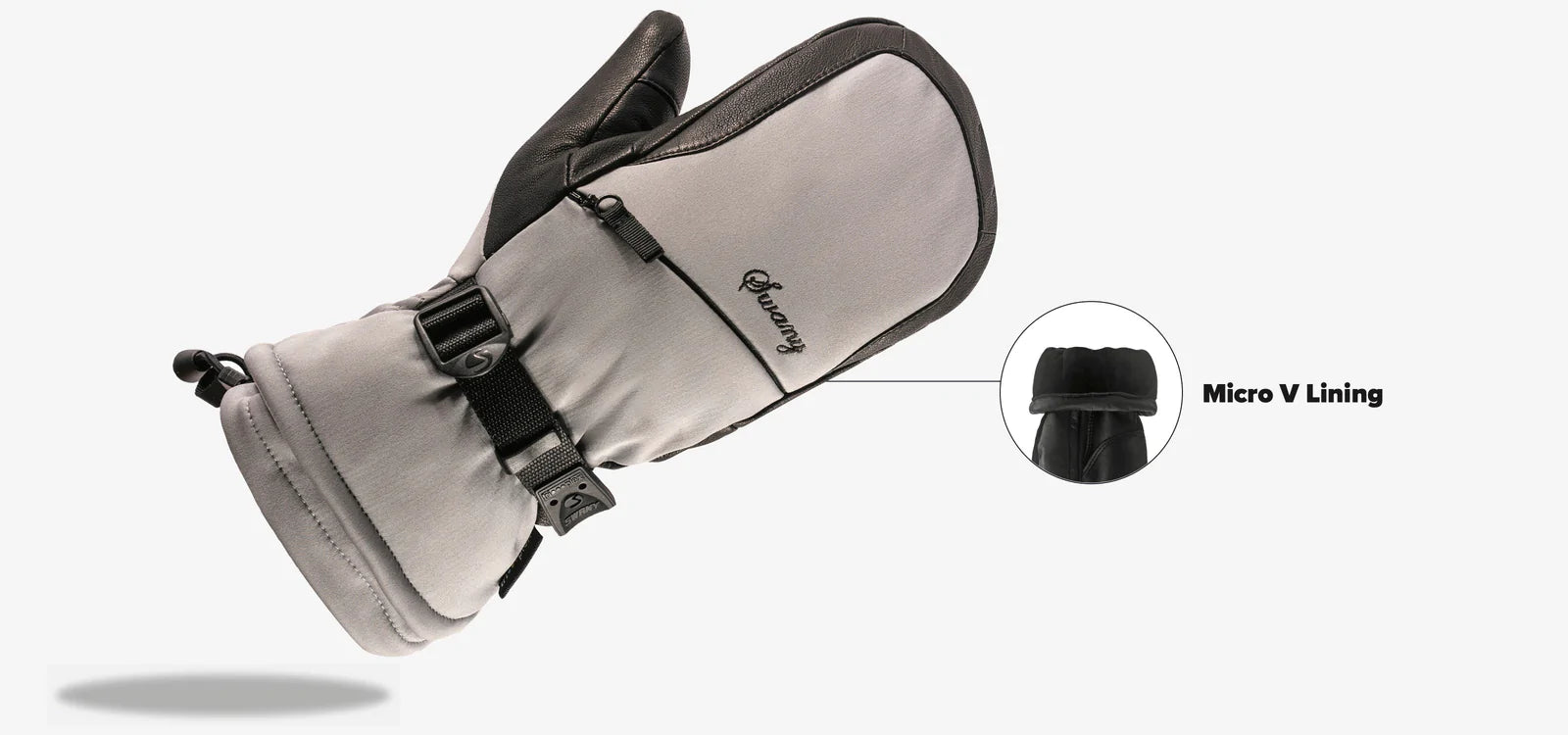 Micro V Lining
High performance synthetic glove linings with moisture management properties. Micro-V Feels like super soft plush velour while Micro-Sheep Boa feels like super soft plush fleece wool Due to the lofts of these linings, warmth is increased along with a super soft touch