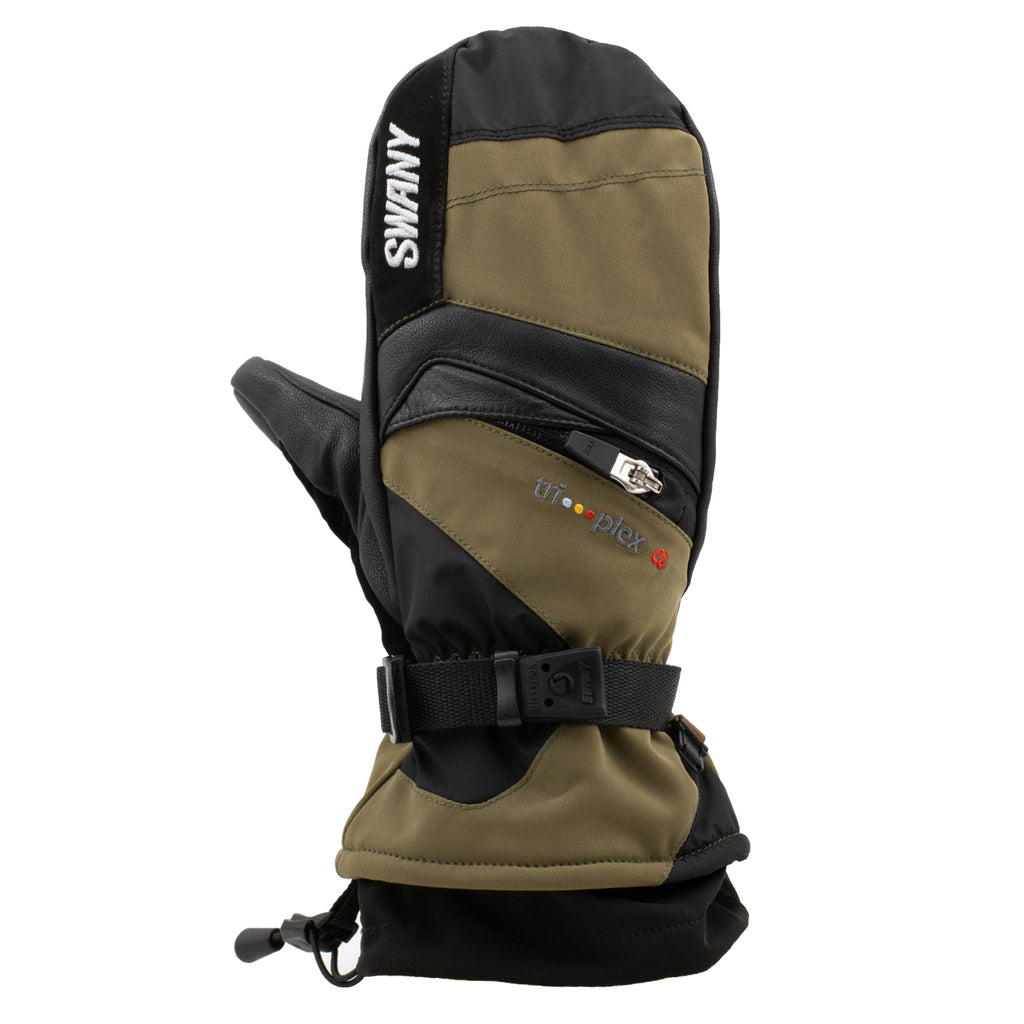 Introducing the Swany X-Change Mitt, the ultimate winter companion for unrivaled performance and comfort. Designed with innovative features, these mittens enhance outdoor adventures while keeping hands warm in any weather. The durable shell and reinforced palm offer a secure grip. Stay warm with Tri-Plex Alpha insulation and dry with Swany Dry Lining and Dryfinger II W/B Insert. Enjoy flexibility with finger channels. The pre-curved construction, adjustable straps, utility heat pocket, and Swany leash add convenience. Gear up with the Swany X-Change Mitt and conquer winter confidently with warmth, functionality, and style.
SHELL: Swany Soft Shell with LeatherShield Trim & Sidewalls and Reinforced Digitized Palm

INSULATION: Tri-Plex Alpha insulation system, Swany Dry Lining Dryfinger II W/B Insert

FEATURES: Pre-Curved Construction, Quick Release Strap, Swany SpeedDraw System, Utility heat pocket with AquaGuard lock-down zipper, Swany leash
30 DAY RETURNS:
Our hassle-free 30-Day Money Back Guarantee is designed to give you peace of mind.
Changed your mind? If you're not delighted with your purchase, you can return a product within 30 days and we will happily refund the purchase price.
It's easy to return a product:
Log into your account to initiate a return
We email you instructions for returning your product.
Ship your unused product, in its original packaging, to the address identified in our email.
REFUNDS, CREDIT AND BALANCES DUE.
As soon as we receive your return and it is processed, we will notify you via email. Your credit card should be credited within 10 business days of the time that you receive the email. The return credit should be reflected on your statement within one or two billing periods, depending on your financial institutions billing cycle. 
Please note:
Original delivery fees are refunded only if returns are for defective products, products that were not described accurately, or incorrect orders.
You are responsible for shipping the products back to us. We recommend using a trackable shipping method.
Individual products may be excluded from this guarantee. Check the product description before you place your order. Any product that is listed in specials is non-returnable.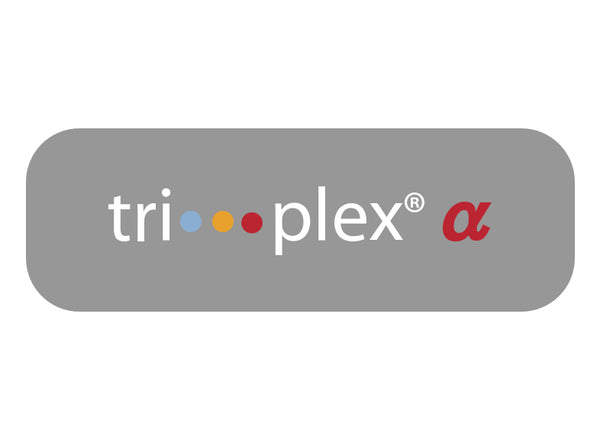 TRI-PLEX ALPHA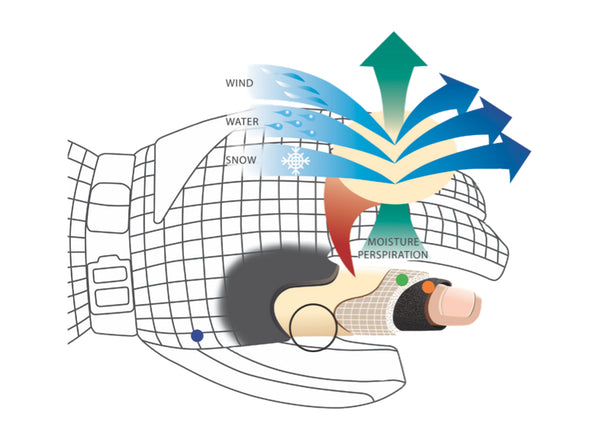 DRYFINGER II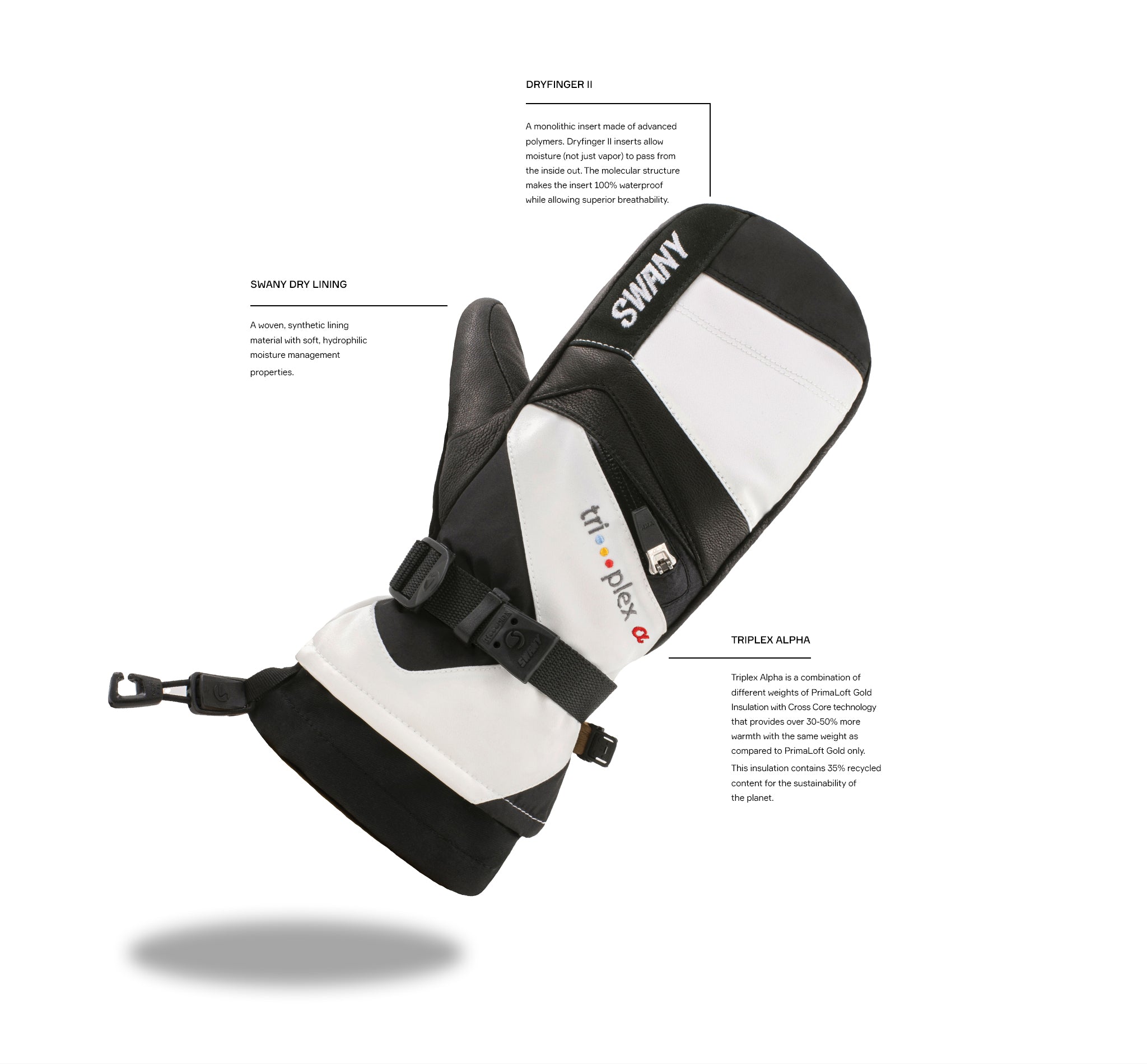 It's what's inside that matters.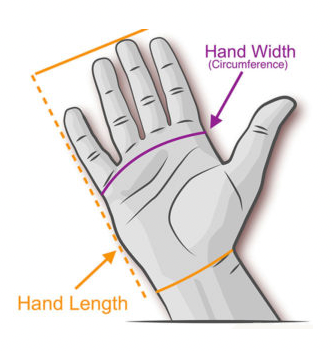 To find out your glove size, measure (in inches) around your hand with a tape measure across your palm. You should use your dominant hand, the right if you are right-handed, and the left if you are left-handed.
| | Small | Medium | Large | X Large | XX Large |
| --- | --- | --- | --- | --- | --- |
| Men | 7.5-8 | 8.5-9 | 9.5 | 10.5-11 | 11.5+ |
| Women | 6-6.5 | 7-7.5 | 8+ | - | - |
5 Days of Blackcomb Powder
Oh man, I love these mitts! I had to replace a lost pair that I had for years. These new ones are even better than my old pair. Just got back from a 5 day riding session in Blackcomb. It was cold and dumping powder each day. These gloves kept my phalanges toasty warm, even when the outer shell of my glove froze over. I highly recommend a pair of these mitts to anyone who is a serious rider. Once you have experienced Swany warmth, nothing else compares!
Excellent customer support after avalanche incident
I had a pair of these for 4 years and they were hands down the best pair of mitts I ever had. They were really comfortable, dry, well insulated and durable independently of the circumstances. Whenever I had to go skiing during cold weather, I knew I could count on these.
During my 2023 ski season, I have been part of an avalanche incident. Gratefully, everyone made it without any major injuries. During the incident, I did lose one of these mitts. I shared the story with Swany customer services and I had a great support to get back my favorite pair of mitts.
Really appreciate the help from Swany so I can gear up and get back on my skis !
Owned a pair for 12 years and they never disappointed!
I bought a pair of these 12 years ago and have skied in them hundreds of times in every kind of condition you can find; blizzard, rain, sun they always perform and keep your hands dry and warm.
Unfortunately, i just had to throw them away because where I stored them was inadequate and humid and they got moldy; the struggles of moving to the PNW I suppose; regardless, I will certainly be buying another pair.
Very warm and comfortable
I bought these for a trip to Japan. I tested them on a day in the high teens (F) and my fingers stayed warm all day; almost too warm! The mittens are comfortable and make it easy to hold a ski pole.
I took one star off for the cuff: it is difficult to fit either over or under my sleeve.