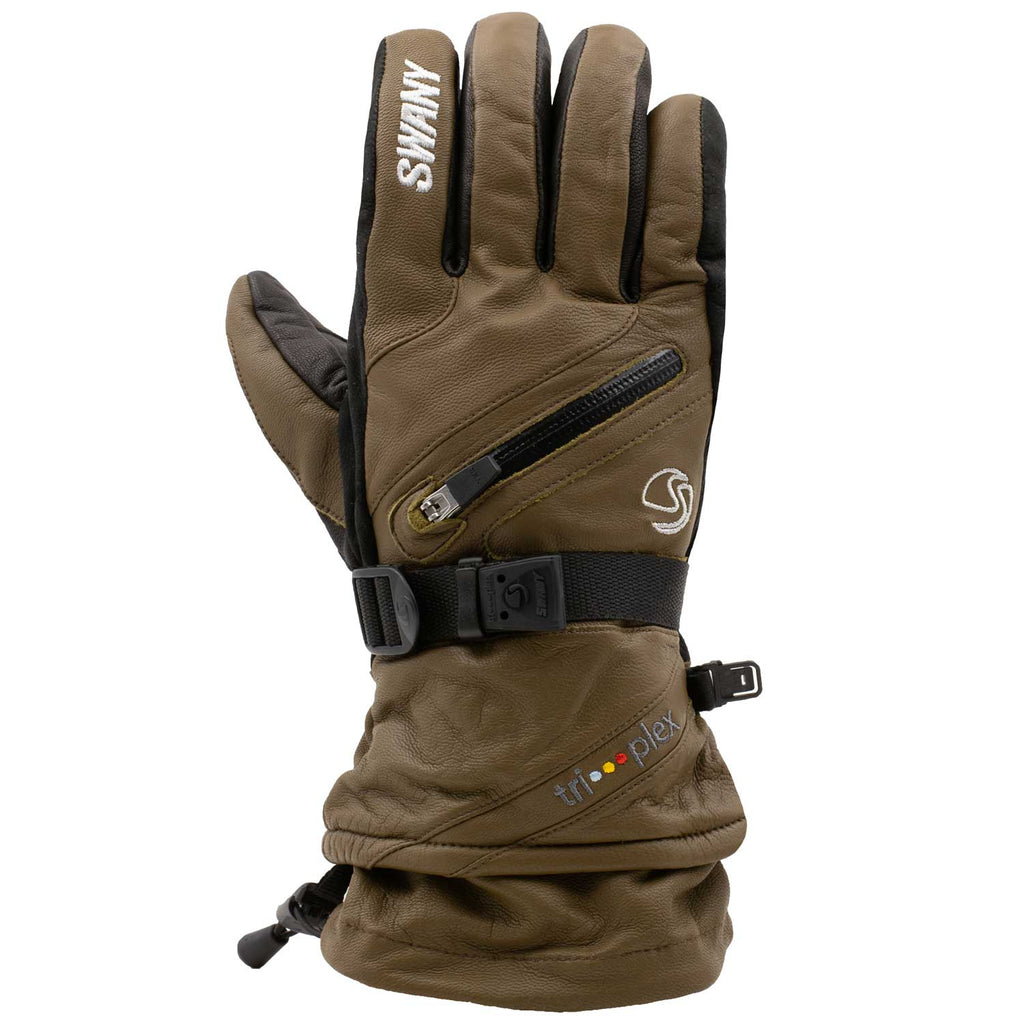 Experience the perfect fusion of exceptional performance and unparalleled comfort with the Swany X-Cell Glove. Meticulously crafted using cutting-edge technology, these gloves are designed to conquer the elements and enhance your outdoor adventures. Featuring the revolutionary Tri-Plex Alpha Insulation system, these gloves deliver unmatched warmth and are complemented by a waterproof Dryfinger II W/B insert for complete protection against rain, snow, and sleet. With optimal dexterity, a secure fit, and superior comfort, the Swany X-Cell Glove ensures you can effortlessly handle gear, adjust bindings, or capture memorable moments. Gear up and embark on outdoor endeavors like never before with these ultimate performance gloves.
SHELL: Smooth Grain LeatherShield & Nubuck Leather with reinforced digitized palm

INSULATION: Triplex-Alpha Insulation system, Volcotek Heat Shield, Dyna-Therm lining, Dryfinger II W/B insert

FEATURES: Stem Finger Construction, Quick Release Strap, Swany SpeedDraw System, Utility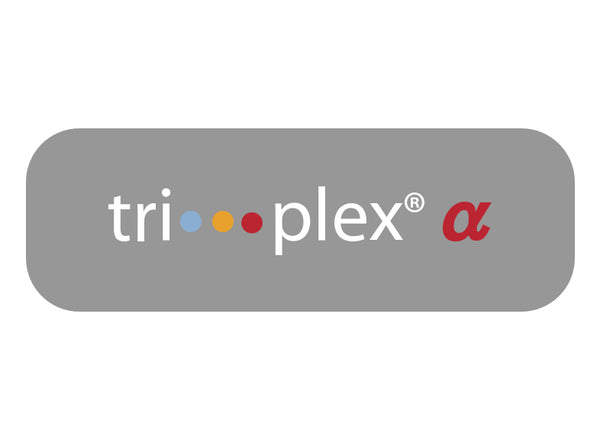 TRI-PLEX ALPHA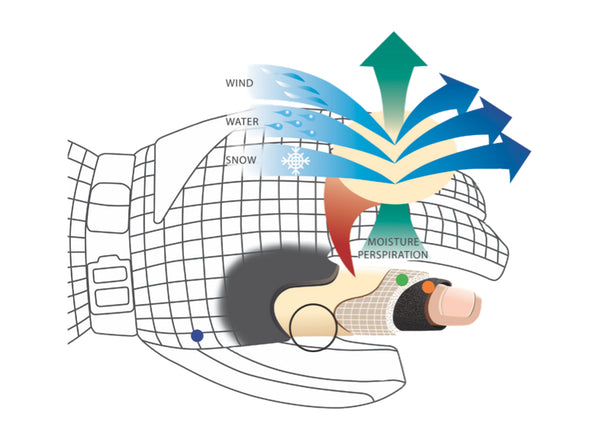 DRYFINGER II W/P LINER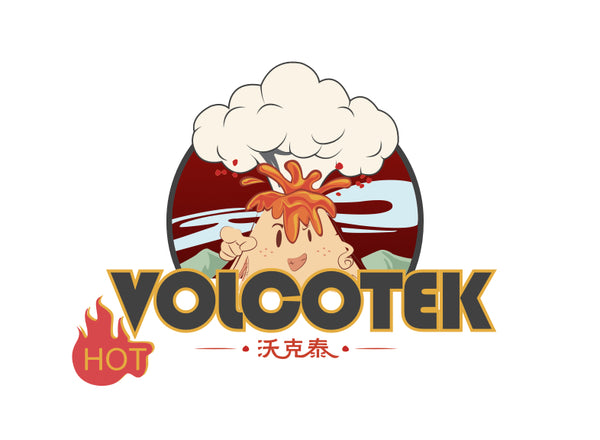 VOLCOTEK HEAT SHIELD
It's what's inside that matters.
X-Cell Gloves
Husband is super stoked on his new gloves. Material is awesome and the two tone color is perfect. Will enjoy many days of shredding.
Great quality and warm gloves. Had previous generation of these gloves. Used for skiing and other winter outdoor activities. Had them for 8 years or so and they were durable and warm. Lost them on a ski trip so ordered these. Dry happy so far
Great warm gloves that work on their own
I've had a few outings in these including a snowy 20 degree day and they kept my hands warm and dry. Originally, I tried them with the addition liners inside but that actually made my hands colder, they're just great on their own! I used warmers as well which kept a nice even temperature all day. Size is definitely on the larger side, size down slightly if in doubt. Also love that they're a NY based company!
These are nicely designed, high quality gloves!
I got to put these gloves to the ultimate test skiing last weekend. Saturday morning was -12F with -27F wind chills. My fingers were cold, so I added heat packs to the zippered pouches. My fingertips were still uncomfortable, so I added liners and that did the trick. I don't think that any glove would have been comfortable in those conditions. That was definitely mitten weather. I really like the features that Swany builds into their gloves. The pull tabs, leashes, zippered pouch on the top of the glove are great. I do wish that the gauntlet was a little longer, and bigger in diameter to fit over my jacket. All in all, I'm happy with these gloves.
Great Glove
This is my third pair over a 10 year period. I still use the first pair for work after repair with a little Shoe Goo. I rotate the second and third pair depending what I'm doing. The pockets for the hand warmers is good for keeping the warmers on top of the hands and in the gloves.