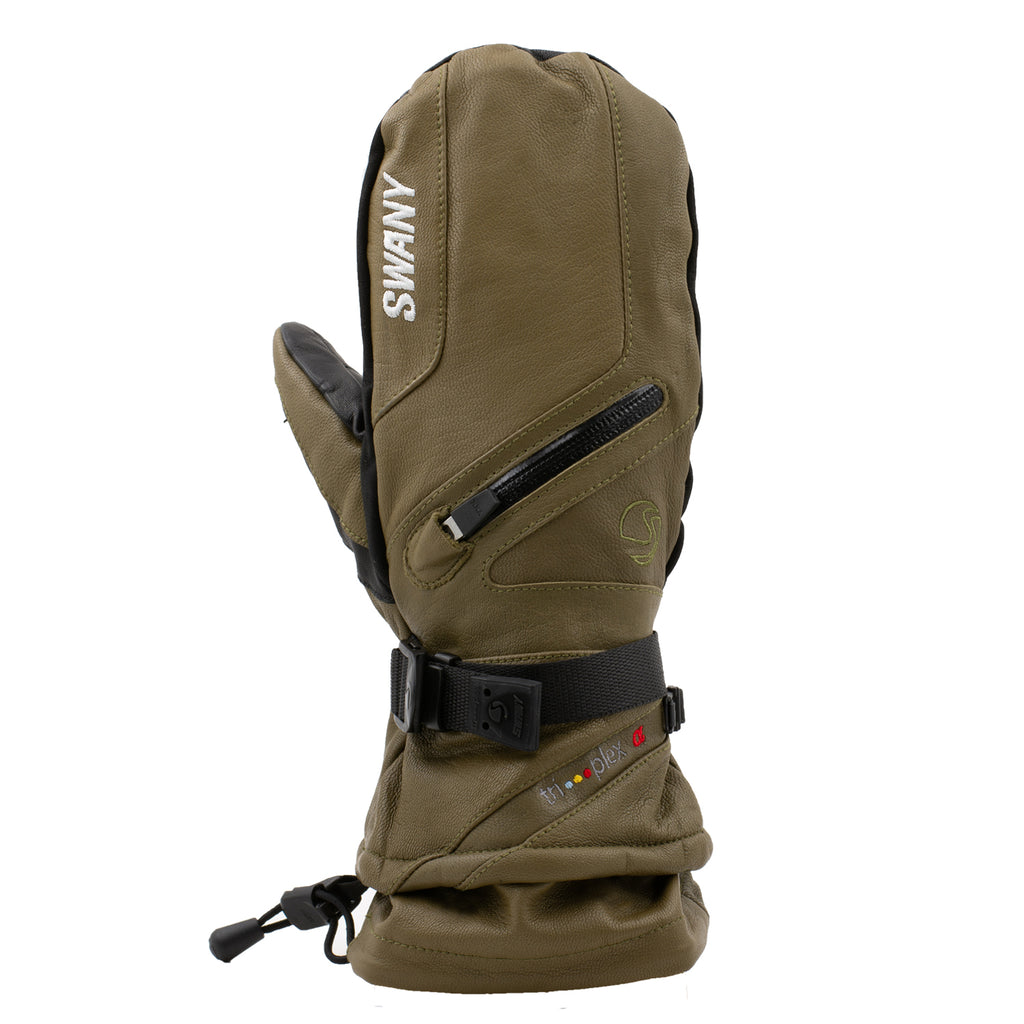 Introducing the Swany X-Cell Mitten, the ultimate winter companion for unparalleled performance and comfort. Crafted with state-of-the-art technology and exceptional craftsmanship, these mittens conquer the elements and elevate your outdoor adventures. With a durable and elegant design, reinforced grip, and superior insulation, they keep your hands warm and dry. The waterproof/breathable insert ensures protection from moisture, while the versatile features offer optimal finger movement and a secure fit. Face the winter confidently with the Swany X-Cell Mitten, ready for any adventure that comes your way.
SHELL: Smooth Grain LeatherShield & Nubuck Leather with reinforced digitized palm

INSULATION: Tri-Plex Alpha Insulation system, Volcotek Heat Shield, Dyna-Therm lining, Dryfinger II W/B insert

FEATURES: Stem Finger Construction, Quick Release Strap, Swany SpeedDraw System, Utility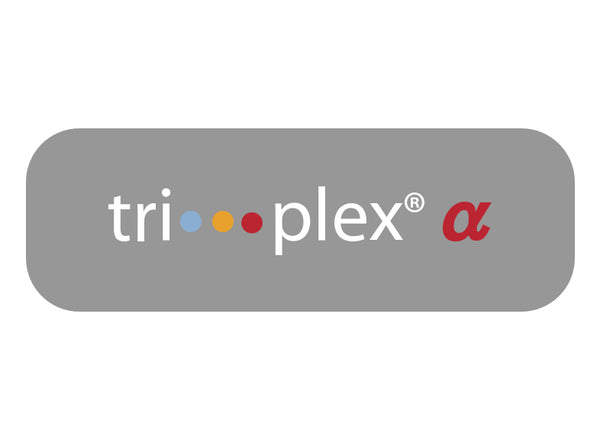 TRI-PLEX ALPHA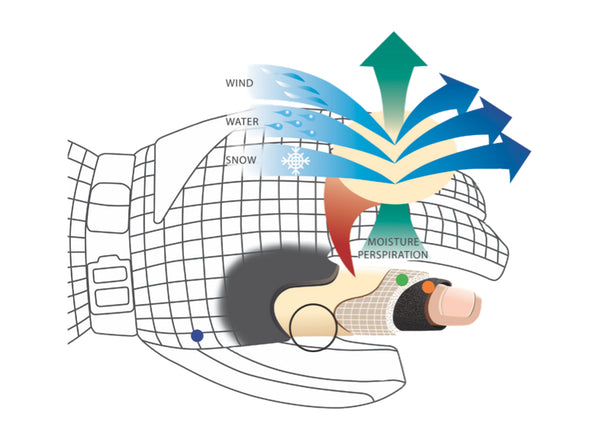 DRYFINGER II W/P LINER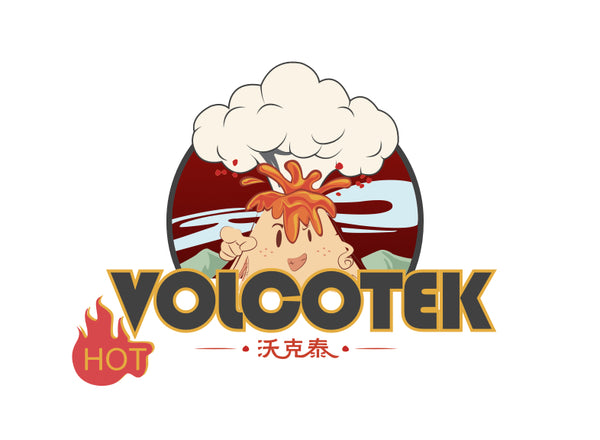 VOLCOTEK HEAT SHIELD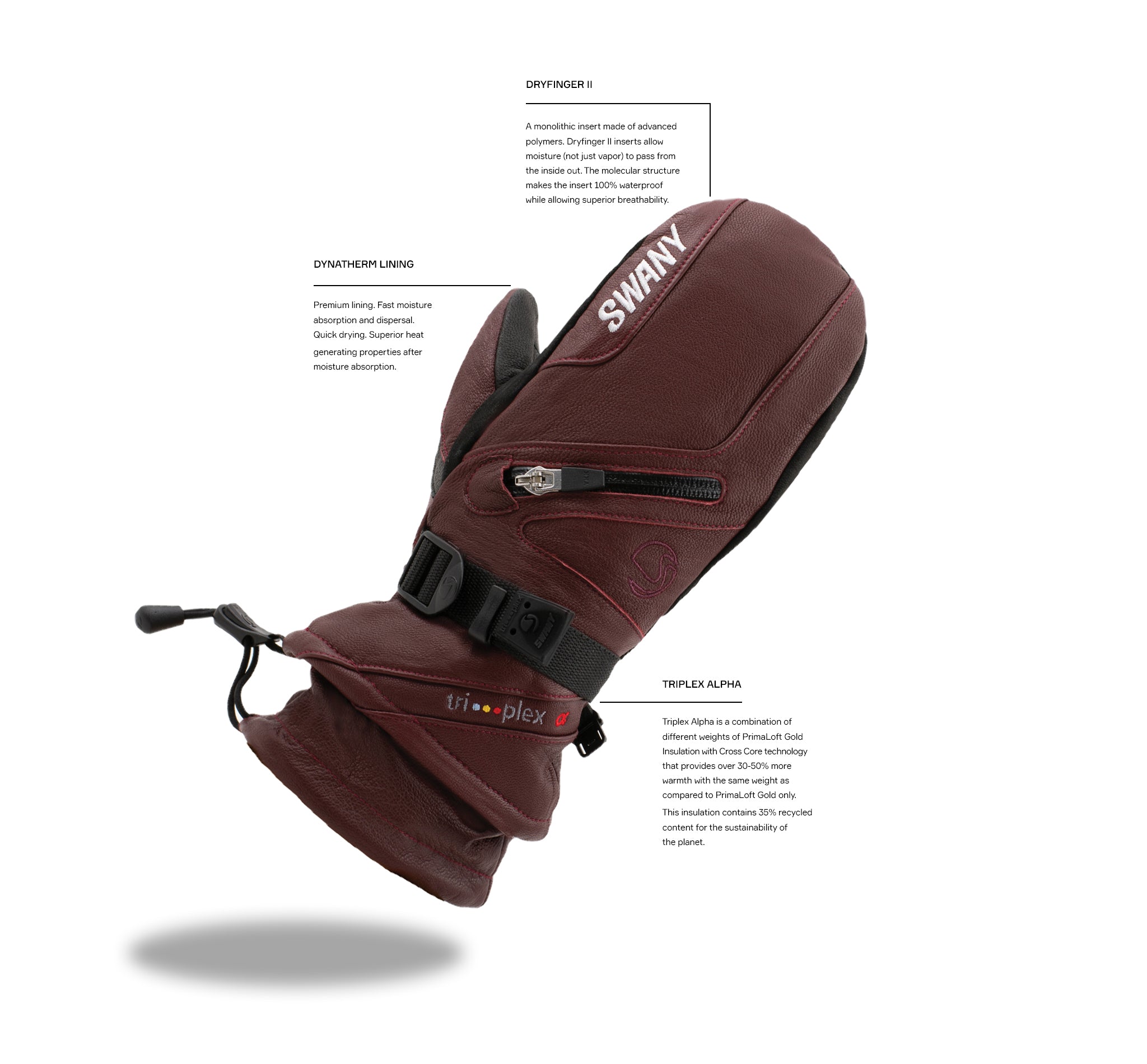 It's what's inside that matters.
Very warm and comfortable!
X-Cell Mittens
The x-cell Mitten is an incredibly warm dry mit. Well worth the investment.
This is my 4th pair of Swany mittens. Between the construction and the pocket for a hand-warmer, my hands stay warm even on really cold days.
Not Waterproof nor Water-Resistant
Very expensive mitten/glove for what we thought would be water resistant at least. It seemed to suck water up. It was used once, and when we discovered this wasn't going to work as we had hoped, I went to return them; they had been a Christmas present. When I went to return it, it was not refunded, because they had been used once. So they were sent back to me and we were stuck with them. Normally, I would have just chalked it up to buyer beware, but for $180, I thought I should let others know.