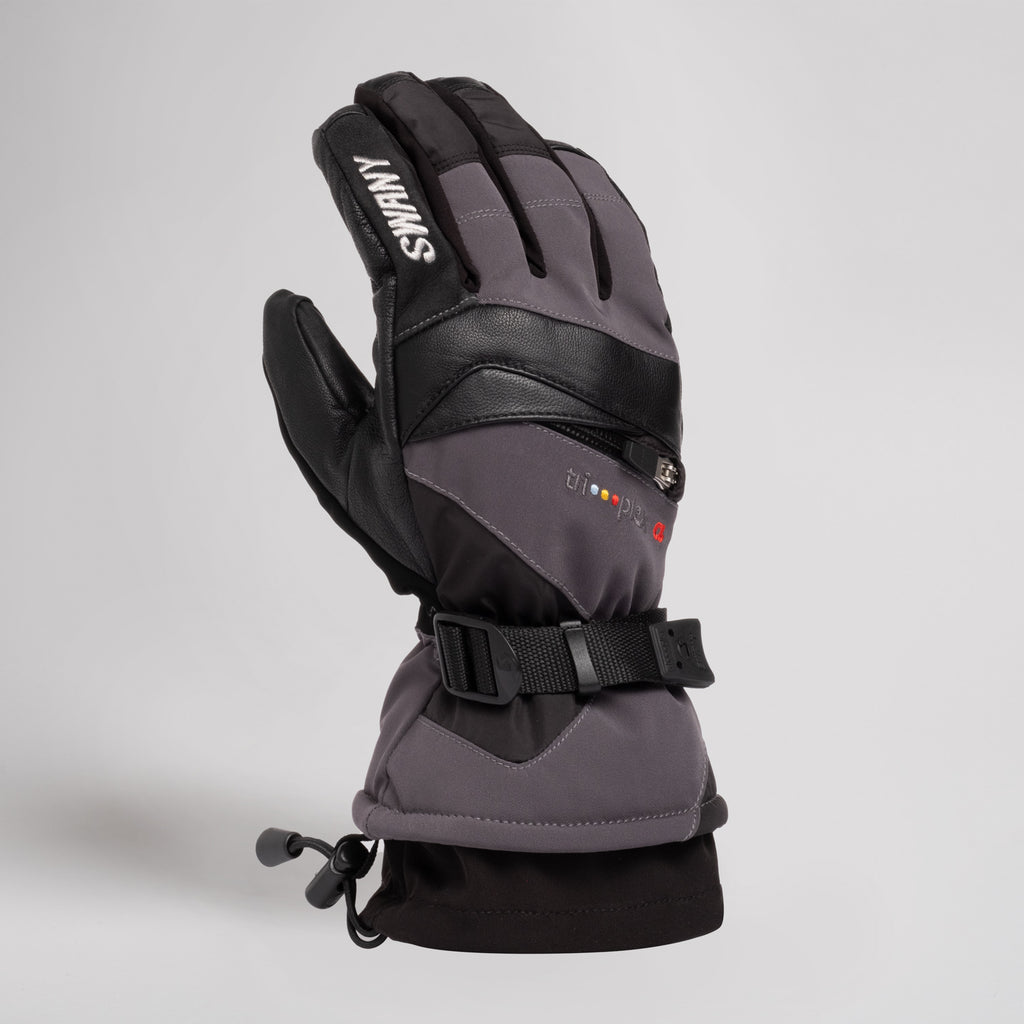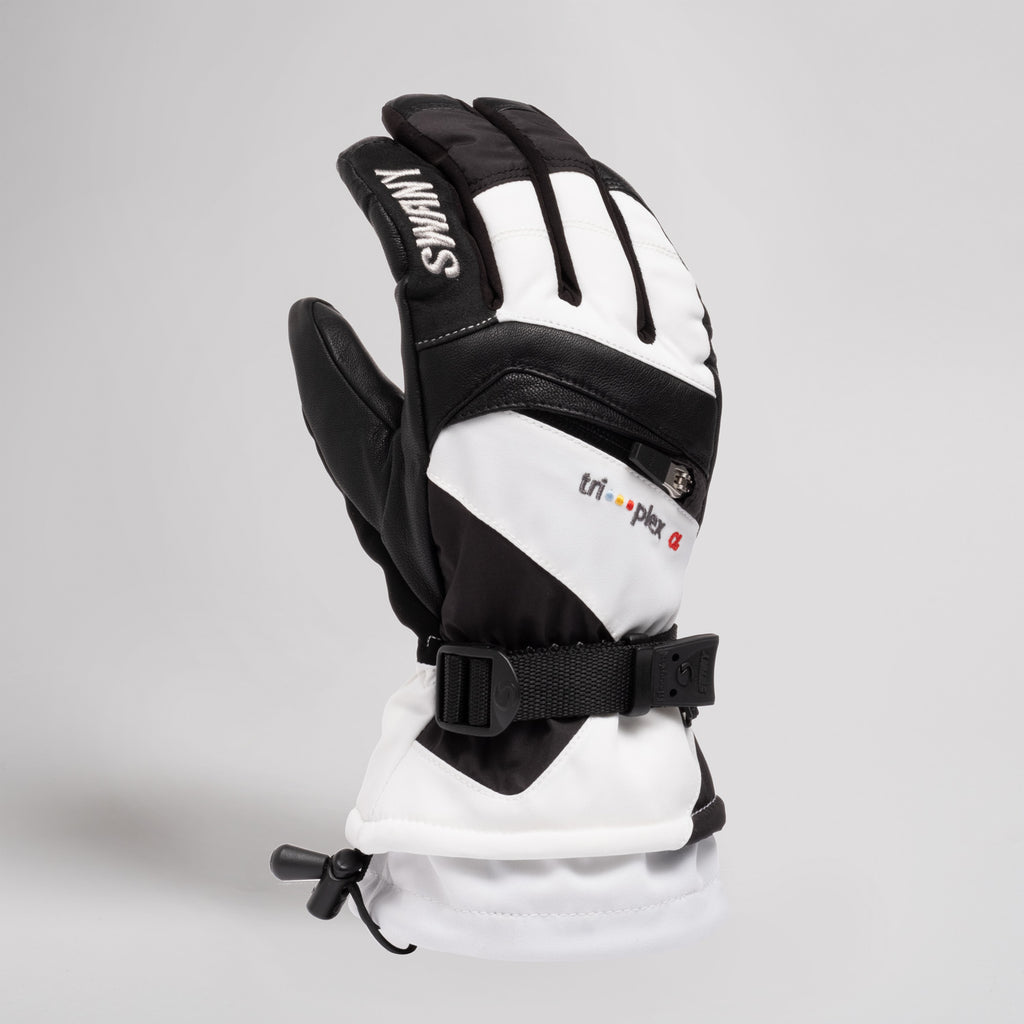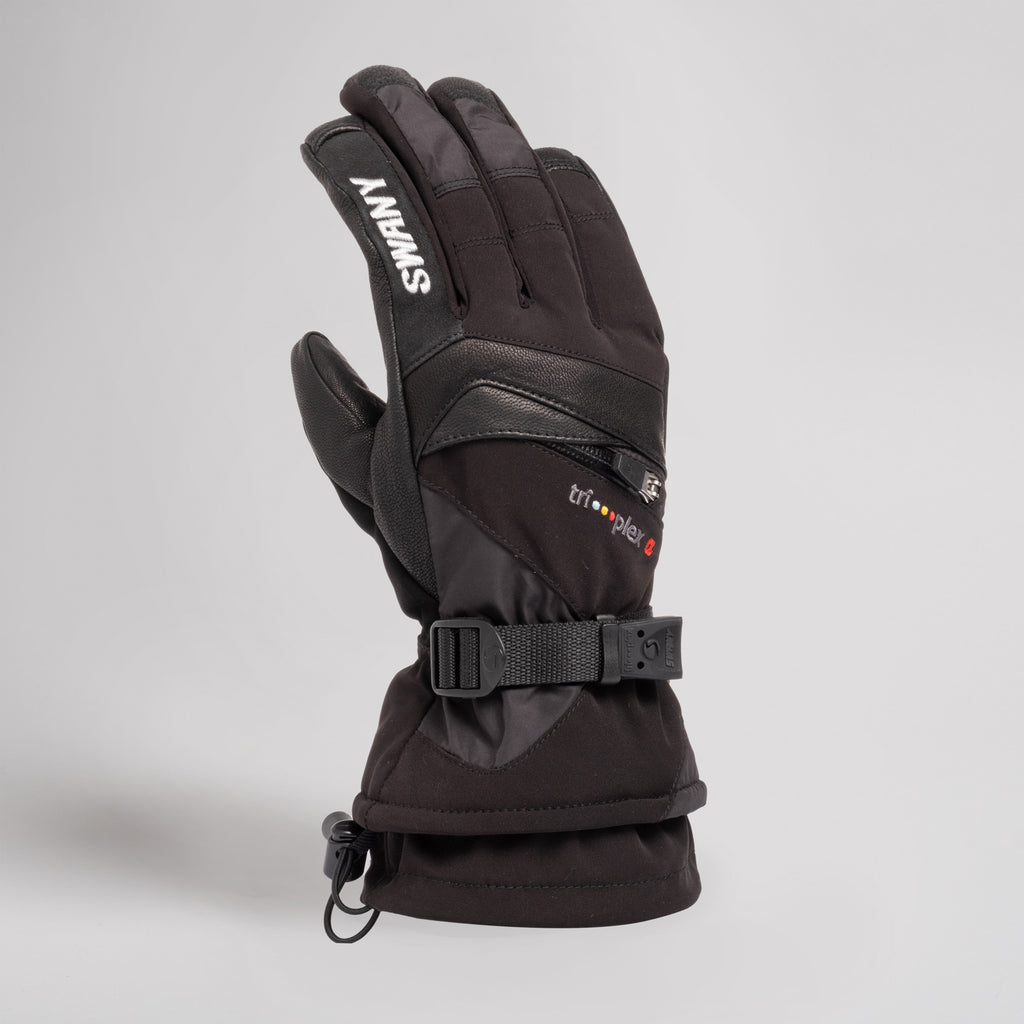 Introducing the Swany X-Change Glove, a versatile and high-performance companion designed to enhance your outdoor experience. Crafted with cutting-edge features, these gloves offer a durable shell with a reinforced grip for excellent control. Stay warm with Tri-Plex Alpha insulation and dry with Swany Dry Lining. The pre-curved construction, quick-release strap, Swany SpeedDraw System, utility heat pocket, and Swany leash provide comfort and convenience. Gear up with the Swany X-Change Glove for optimal performance and confidence in any weather.
SHELL: Swany Soft Shell with LeatherShield Trim & Sidewalls and Reinforced Digitized Palm

INSULATION: Tri-Plex Alpha insulation system, Swany Dry Lining Dryfinger II W/B Insert

FEATURES: Rolled Finger Construction, Quick Release Strap, Swany SpeedDraw System, Utility heat pocket with AquaGuard lock-down zipper, Swany leash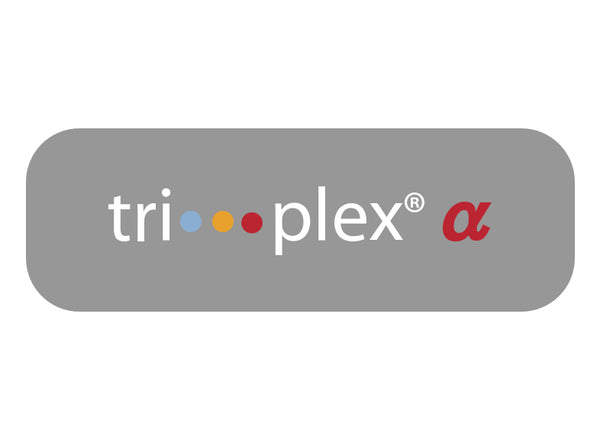 TRI-PLEX ALPHA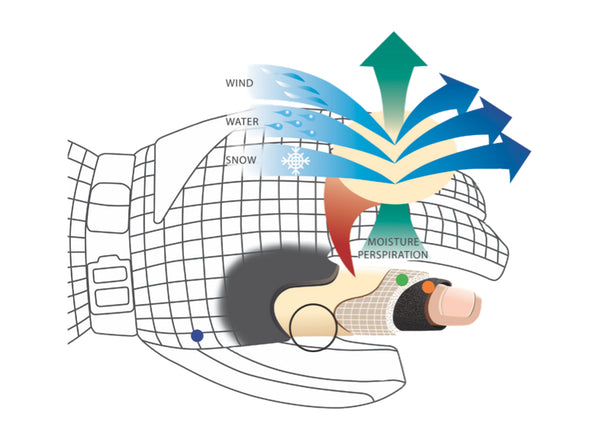 DRYFINGER II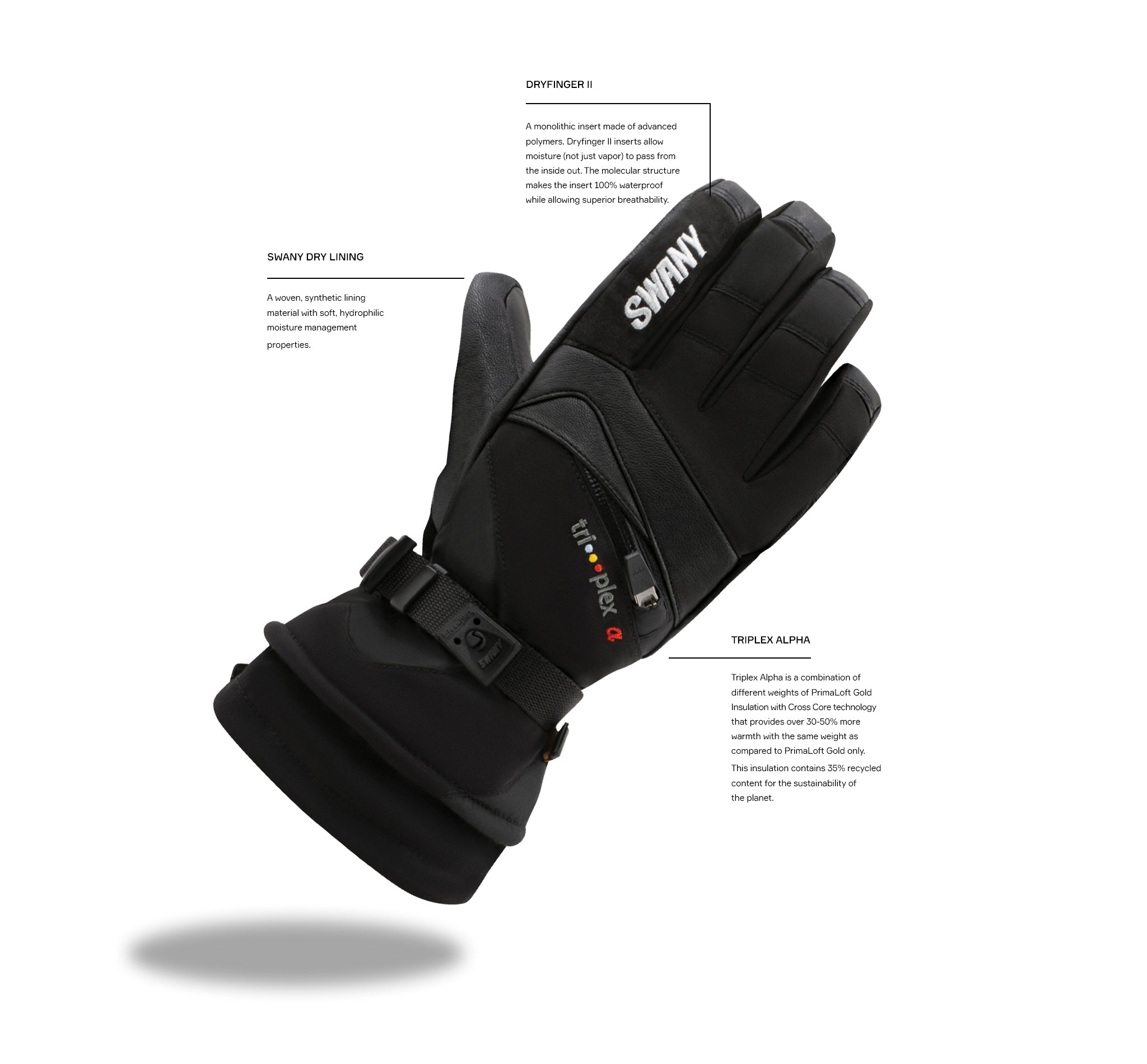 It's what's inside that matters.
Comfy and warm
Haven't had a chance to actually try these out in winter conditions. So far I like them. Once I get some hand warmers I will see if they actually fit in the pocket on the top of the glove.
Good for awhile, size is variable
Nice gloves but I have to buy a new pair every few years because the thumb rips. Not waterproof, but withstands for a while. Sizing has changed over the years for the Large to get larger.
Swanny x change
Overall this is a good quality glove the only issue I have with them is I bought a size large and this glove seems to be more like a X-Large
Not warm as advertised
I like the swany design glove. Nice padding and there is extra pocket for small things. I used Swany brand for a long time but got old and beaten up.
This new Xchange model claims very hot/warm but it turns out nothing different from old one, easy to get wet as well. The extra heat design works well in warm weather but not in cold weather below 3C. I'm planning to buy another brand unfortunately. I hope they can bring back warm gloves. I am a certified ski instructor.
Gloves a bit small compared to last pair might exchange for XL
Large size purchased because same size as previous pair. These gloves seem to fit more snug.